Do not expect them to give up profit for principles, warns 31-year-old Sophie Zhang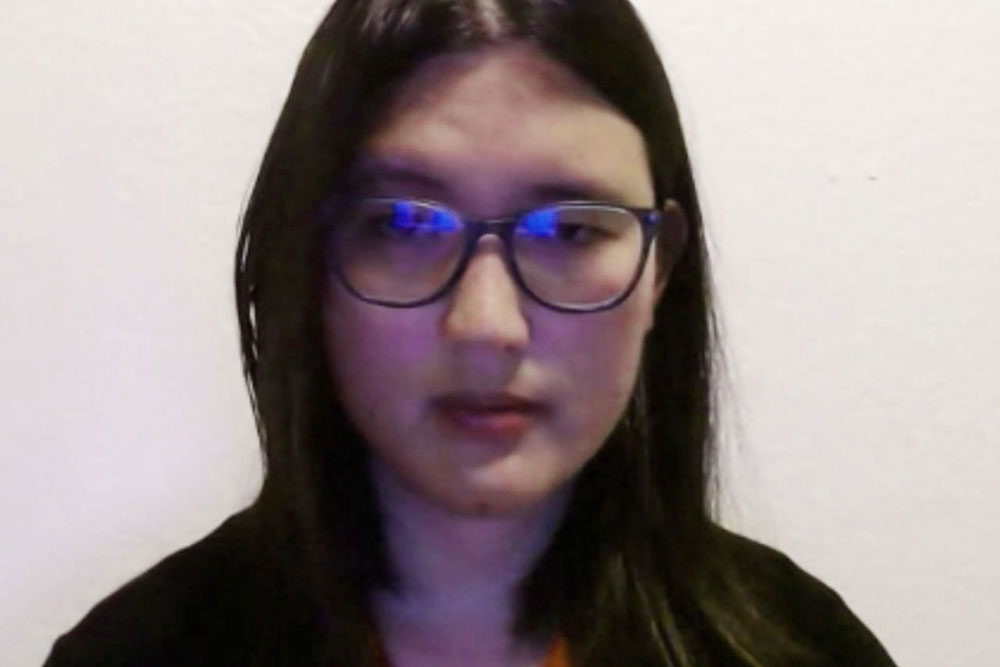 Sophie Zhang, American data scientist and whistle-blower
The first thing that strikes you about Meta whistle-blower Sophie Zhang is that she uses the kind of abbreviations and usages that people in India employ on a day-to-day basis, in sharp contrast with most expats who flock to the country for research. Surprisingly, she says she has never set foot on Indian soil and yet, she loves to say 'LS' instead of the Lok Sabha, Mrs Gandhi in lieu of Indira Gandhi and so on. She is also well-versed with expressions such as the "Hindu rate of growth" and the "Licence Raj" just as she is about technology jargons that only dyed-in-the-wool techies employ in normal conversations.
As her chat with Open progresses in the wake of her implosive disclosures that her former employer connived with ruling party members in India who ran fake accounts on its platforms for political manipulation and for driving a wedge between people, Zhang, 31, makes a stunning remark: the social network giant cares no more about India than what Union Carbide worried for its victims in the country. Her assertion stems from her conviction that social networks are subversive and that they polarise people deeply along religious and political lines by constantly generating outrage among those exposed to them.
Union Carbide is an American chemical company considered by many as a fugitive from justice for not bothering to adequately compensate the families of thousands of dead and living victims of a gas leak on December 3, 1984, from its pesticide factory in Bhopal, Madhya Pradesh. Its top officials refused to face trial in India in one of one of history's most lethal industrial accidents. Union Carbide is now owned by Dow Chemical Company, which, too, had earned notoriety in the 1960s for being part of an herbicidal warfare in Vietnam.
While Meta has denied any wrongdoing, Zhang, meanwhile, has also accused the Menlo Park, California corporation — whose key social media and messaging tools include Facebook, Instagram, and WhatsApp – of allowing influential people to create social tensions and chaos in society with impunity. She has also hit out at the technology behemoth refusing to take action against a "network" handled by BJP lawmaker Vinod Sonkar, who represents the Kaushambi parliamentary seat, while it took strict steps against opposition parties.
A few days ago, at least 50 media outlets in India carried stories based on purported internal documents leaked by Zhang, among others, about Meta India's inaction on Sonkar, who ironically, is the chairperson of parliamentary standing committee on ethics. Zhang also charged the former public policy director at Facebook, Shivnath Thukral, who now holds a similar function at WhatsApp, of partisan behaviour. She said he had ordered removal of fake accounts run by AAP and Congress members in Delhi and Punjab respectively while he did nothing about "inauthentic" accounts operated by the BJP lawmaker. Thukral was at Facebook between November 2017 and March 2020 as its public policy director. In its response to allegations, Meta has described Zhang's statements as misleading. For her part, Zhang says, "Considering that he personally approved my actions in Punjab, it is impossible for him to claim ignorance. I understand it is a very severe crime to lie in testimony…."
Speaking to Open after her startling revelations specifically on the Indian arm of Meta, Zhang repeated the charges that she had told us earlier about Meta not factoring in conflicts of interests as regards its employees unlike most other corporations in the world. She emphasises that "at Meta it is a feature, not a bug". "If a judge is related to a person under trial, then it is natural for the judge to recuse himself or herself from that case. At Facebook (Meta), such discretions don't exist," she tells Open. Zhang, an alumnus of Princeton University and University of Michigan, was a data scientist between 2018 and September 2020 at what was then Facebook in a division that reports abuses of the platform including fake likes, shares, comments and so on. She later revealed the presence of "political manipulation networks" in 25 countries ('Whistle-blower compares Facebook to iceberg that sank the Titanic' )
Zhang, who identifies as a transgender woman, goes on about how the work she did at Meta drastically changed her life. "Your personal life gets axed. My girlfriend left me because I ruthlessly prioritised my work over my life back then. I stopped meeting friends and became obsessed with my work," she says of her second job. "Unlike my earlier job which was with a start-up, at Facebook (now Meta) things were much more independent. You are not assigned completely to a job description," she recalls.
Zhang has accused social-media companies like Meta and others of doing things for their own good while ignoring what is good for the public in an earlier chat with Open. The magazine had reported that she was upset that the Speaker of the Lok Sabha had neither endorsed nor rejected the IT parliamentary standing committee's unanimous decision – across party affiliations – to allow her to depose before them. The Standing Committee on Communications and Information Technology voted to request her testimony last November.
Zhang concedes that it requires a "certain level of insanity and courage" to be able to become a whistle-blower. "Anyone in my position would have chosen not to rock the boat," she says, adding that she knows many people who are silent because they have mortgages to pay and are on job visas. "Unlike them I am lucky because I have plenty of savings and a home to live," she states.
"I am not a super genius, but I did what others usually do not care to do. That made all the difference," sums up Zhang about her decision to call Meta out.