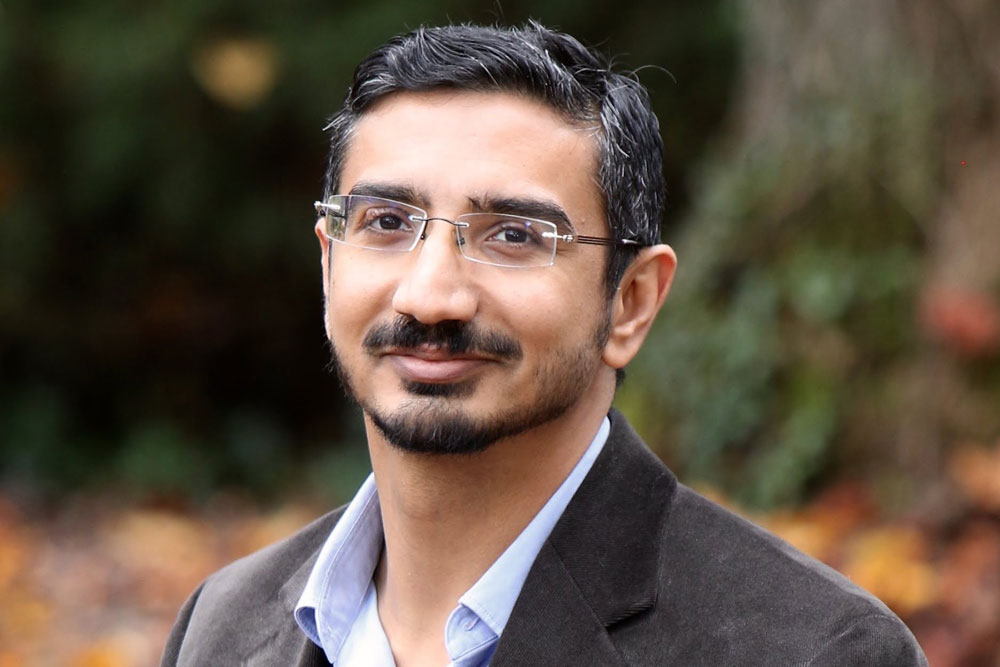 Dhruva Jaishankar
The author-analyst is worried about the role of the Haqqani Network and others in launching attacks on Indians within Afghanistan
Foreign policy expert and author Dhruva Jaishankar, who is currently the executive director of the Observer Research Foundation America, feels that although Indian diplomats have met the Taliban in Kabul in a departure from India's earlier stance on the dreaded Islamist outfit, formal diplomatic relations still remain a far cry.
"India has had its highest-level official meeting in Afghanistan with the Taliban leadership since the fall of Kabul in August 2021. As far as can be discerned, India's aims are limited: providing humanitarian and food aid to the people of Afghanistan to avert a crisis and exploring the establishment of consular and other basic embassy functions by local staff," he told Open. Jaishankar, who had previously donned the positions of Director of the US Initiative at the Observer Research Foundation in New Delhi and Fellow of Foreign Policy at Brookings India and Fellow of Foreign Policy Studies at The Brookings Institution in Washington DC, added, "This does not mean formal diplomatic relations, which are contingent upon a number of factors, and are consequently unlikely in the near future."
Jaishankar was referring to the two-day meeting of Indian diplomats in Kabul headed by JP Singh, joint secretary Pakistan-Afghanistan at the Ministry of External Affairs, with Afghanistan's Foreign Minister Amir Muttaqi deputy foreign minister Sher Mohammad Abbas Stanekzai from June 2-3. Singh had in the past met Taliban officials in Doha, Qatar, before the Taliban stormed Kabul last August, forcing India to shut its missions and halt its ambitious development projects.
Jaishankar says that the Taliban's commitments to abiding by UN Security Council resolution 2593 remain in doubt. United Nations Security Council Resolution 2593 was adopted on August 30, 2021, following the return of the Taliban in Afghanistan. It instructs that Afghan territory be not used as a breeding ground to recruit and train terrorists targeting other nations. "And there are residual concerns about the security of Indian citizens who might work in Afghanistan, particularly given the role of the Haqqani Network in past attacks on Indian diplomatic staff," warns this non-resident fellow with the Lowy Institute in Australia. According to his CV, Jaishankar had also been visiting fellow with the S Rajaratnam School of International Studies at Nanyang Technological University in Singapore and a David Rockefeller Fellow with the Trilateral Commission. Jaishankar is an alumnus of Macalester College and Georgetown University.
The Taliban's return to power in Afghanistan was against India's interests after New Delhi cemented ties with previous regimes of Ashraf Ghani and Hameed Karzai who replaced the Taliban in 2001. Meanwhile, the Indian Express reported that the team that recently visited Kabul has apparently reported to senior officials in the government that the health and education infrastructure is in a shambles while the security situation is slowly improving.
Talking to Open, several businessmen, including a senior executive of a company that co-built the Salma Dam in Afghanistan, had said earlier it was unlikely that they will do any business in that country. Angelique International and Bangalore-based SSJV were the companies that were subcontracted the Salma Dam work by India's state-run Wapcos. Anil Gupta, senior vice-president and the executive in charge of Angelique's Afghan operations, had told Open soon after the fall of Kabul that "the battle-hardened people (Taliban leaders) are tough to deal with". Salma Dam is officially called the Afghan-India Friendship Dam, located in Chishti Sharif district of Herat, north-western Afghanistan. It was funded and constructed by the Government of India and inaugurated in 2016 by Prime Minister Narendra Modi and the then Afghan President Ashraf Ghani.
Taliban, which calls itself the Islamic Emirate of Afghanistan and has been accused by many countries of gross human-rights violations, especially on women, now wants to focus on improving the crumbling infrastructure in that country with foreign help.