He has always been a better player than most of his illustrious predecessors. With his stunning farewell, the Argentine captain elevates himself to the status of legends Pele and Maradona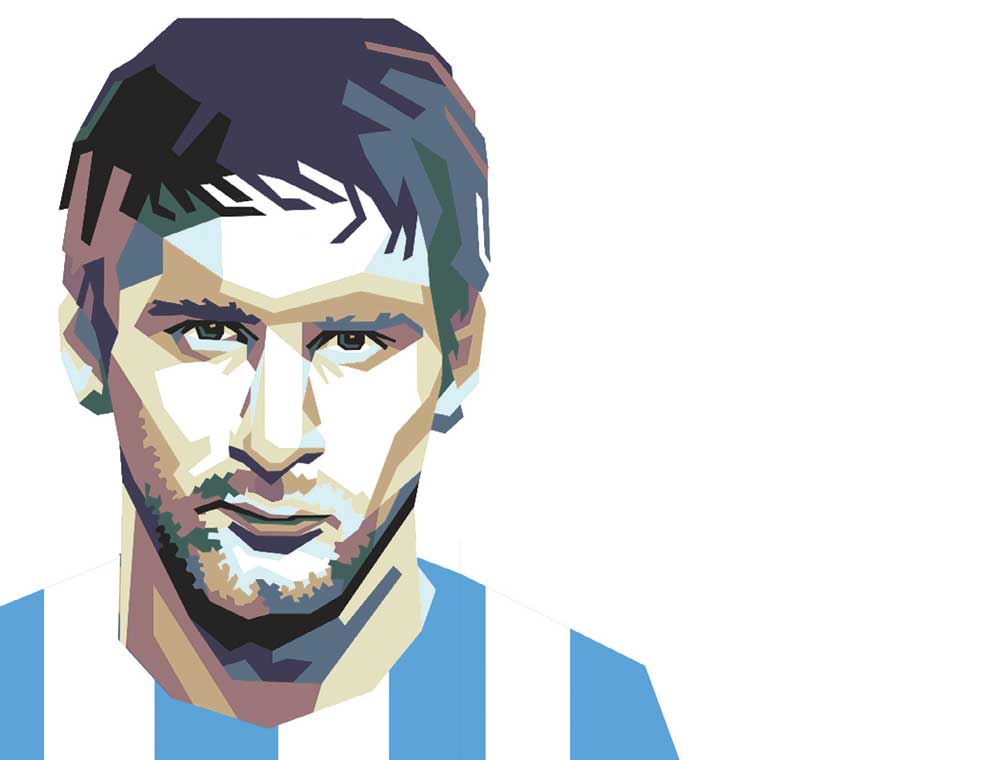 Lionel Messi, who played World Cup first in 2006, has finally come out of the shadow of Maradona thanks to this triumph
On Sunday night when Messi had his apotheosis in Qatar, it is unlikely that he did not feel a rapture that comes only when someone exceedingly surprises himself. After all, at the high point of his career, Maradona — in 1986 in Mexico — was 25 and Messi, now 35, had long been dismissed as jinxed for World Cups. He had even contemplated retirement prior to the Russia World Cup in 2018, especially after the Copa America loss in 2016. But then life, sometimes, is about interventions more divine than mere destiny.
Lionel Andrés Messi, who made his FIFA World Cup debut in 2006 and incurred the wrath of local press in his native Argentina in the 2010, 2014 and in 2018 World Cups for not bringing home the glory that Maradona did 36 years ago, redeemed himself in the final match between Le Albiceleste and rival France in the packed Lusail Stadium in Doha, Qatar, on Sunday (December 18) the way even someone who wields his magical footballing skills does only in dreams: two goals, a hockey assist, leadership, and tireless charm.
The game was won against France in a penalty shootout following a 3-3 score even after extra time, but that only meant Messi could showcase his endurance skills, too.
Notwithstanding Argentina's early loss to Saudi Arabia, Messi's composure and consistency as a goal-scorer and a captain, in fact a navigator on the field, was stunning after scoring in each level of this year's quadrennial tournament that was destined to be his last. The farewell at the Lusail Stadium was tailored to prove that he is the greatest player of his generation and arguably the greatest of all time –the greatest player for sure, if not the greatest legend. For a man often accused of not living up to expectations at World Cups and not performing when he was meant to, Messi showed the world this time, at the most crucial moment of his career, that all is well that ends well, and that he could kill when required to strike, and, yes, like a machine gun.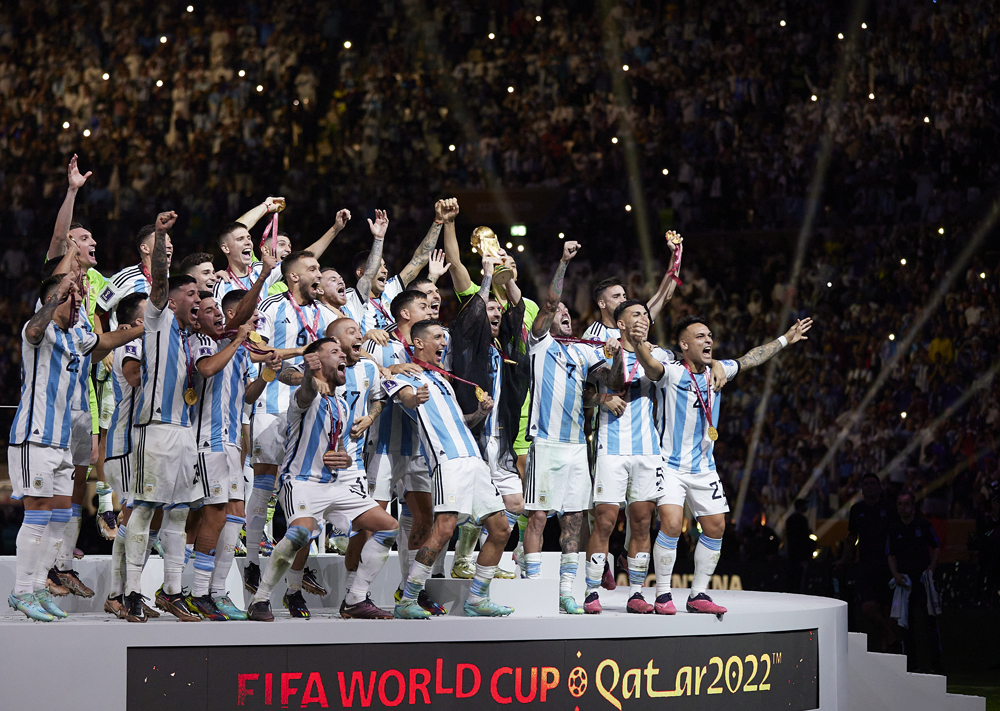 The victory that brought him out of the shadow of Maradona in a cliff-hanger of a match at the Arab city — with Les Bleus resurrecting itself much later in the game – not only freed him from the long spell of unfair comparisons by his countrymen and football analysts alike with yesteryear icons but also with contemporaries like Cristiano Ronaldo of Portugal. His feat in this Cup lays to rest most such claims. The former Barcelona forward — now with Paris Saint-Germain owned by Qatar — led a team that was at its aggressive and skilful best to a triumph that will be talked about for ages. It was the best final match yet in World Cup history that saw Argentina walk away with the Cup for the third time, the first being in 1978.
That age has not affected him one bit was on full display all through the game. He converted in the 23rd minute a penalty kick that Argentina was awarded following a foul of Angel Di Maria (a minor one by France's Ousmane Dembele that many viewers thought was an undeserved one); played kingmaker in the second Argentine goal in the 36th minute by Di Maria through a fabulous pass (a hockey assist) from him to Alexis Mac Allister who fed it to Di Maria; and his spectacular 108th-minute goal, a nail-biting one out of a chaotic sequence – viewers as well as the Argentinians had trouble believing it was a goal.
If one were to argue that Messi on Sunday looked a combination of Pele of the 1970 final match against Italy and Maradona of the 1986 one against Germany, a deadly mix of goal-scoring and play-maker's talents, it is tough to contest it. He was like a great artist crafting his magnum opus. Like Dante's Divine Comedy or Picasso's Guernica.
Messi also made several attempts to score goals that almost became goals, especially the one at the 97th minute that saw Hugo Lloris, the French captain and goalkeeper, make a miraculous save of a Ferenc Puskás-like mighty shot.
The Argentine victory is also an embarrassment to experts who have placed all their bets on European dominance in the game. They had reasons to be sceptical of a South American victory this time around, too, the last being Brazil who lifted the Cup in 2002. Of course, they may still justify that the champions comprise club players in Europe. Which means that although the Cristiano Ronaldo versus Messi debate will not resurface, the Europe versus South America discussions will continue, rightly so. So will the comparison with Maradona, who won the World Cup for his country that was, at the time, still languishing in humiliation and loss of a war with Britain in the Falkland Islands and internal repression within. Maradona belongs to a different era and the geopolitical aspects of his 1986 footballing glory can never perhaps be excelled, let alone compared. Messi, however, demonstrated to the world that you can be morally right and win the hearts of people whether they love your country or not.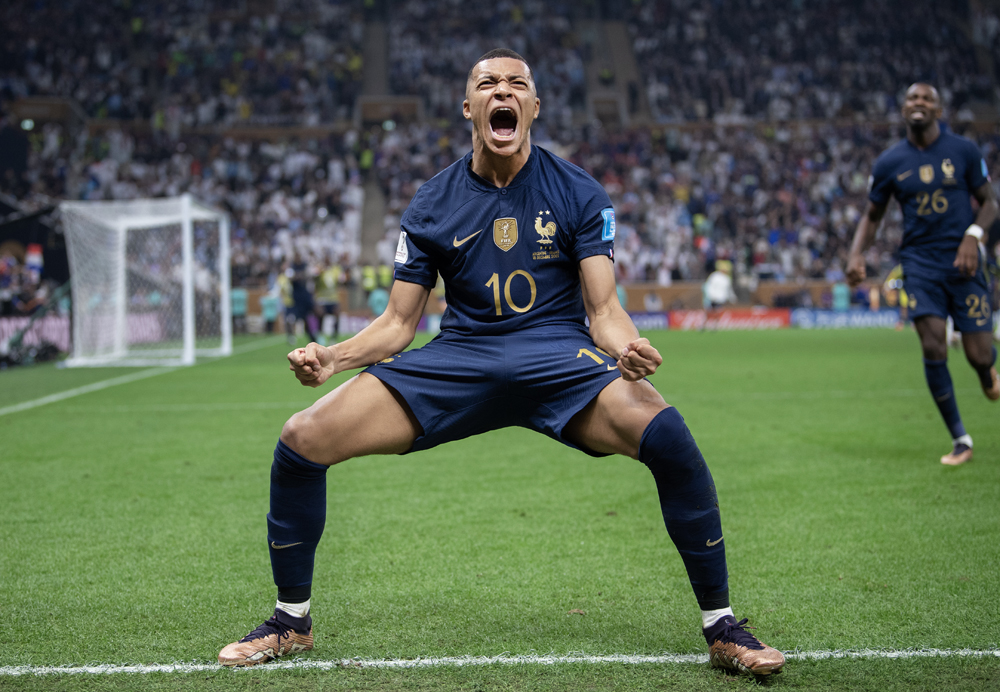 Messi had a challenger, not entirely as a team, but from 23-year-old fellow PSG footballer Kylian Mbappé, who was part of the 2018 World Cup-winning France and was the youngest player other than Pele to score in a World Cup. He scored thrice on Sunday during the match before it went into a penalty shootout – in which Argentina won. He scored his goals in the 80th, 81st and 118th minute, first and the last from the penalty-spot. The second goal was a riposte to Argentine aggression as he hammered the ball, as if it was a cannonball, in his inimitable style – he is often compared with Thierry Henry and Pele – into the net. The Frenchman went on to win the Golden Boot of the Qatar World Cup after finishing the tournament with eight goals. He also made history as the second player to ever score a hat-trick in the final match, after Geoff Hurst did so in 1966 to ensure an English victory. On Tuesday, he turns 24 and Mbappé is already the first player in history to score four goals in World Cup finals. The French team started off the tournament in style and displayed great teamwork until they took on Argentina in the finals. In the first 70 minutes, however, France disappointed fans. After that, the balance of the game kept shifting until both sides equalised at the end of extra time.
This World Cup ended a few debates, confirming the rise of a new challenger in Mbappé for the top slot, in a reassurance that talent is not going to be in short supply in the coming World Cups.
But with the FIFA World Cup trophy returning to South America in 20 years, for Messi, Di Maria and company, it is time to enjoy empanadas with a spicy dip.