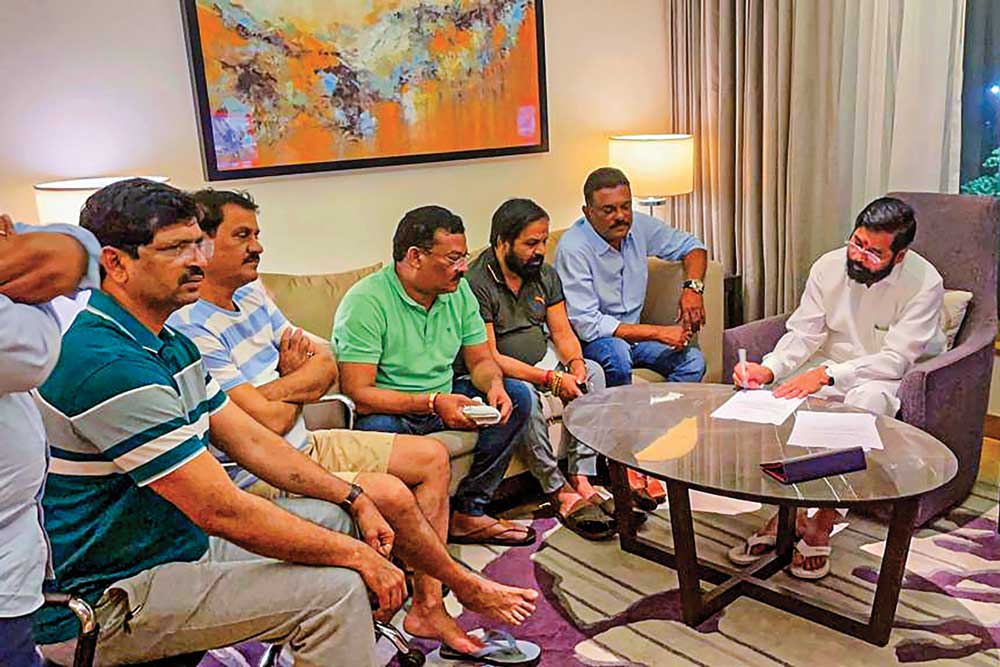 Eknath Shinde (extreme right) with other rebel Shiv Sena MLAs at a resort in Guwahati on June 22, 2022
Luxury retreats continue to be a haven for both party honchos to herd their flock and rebels who want to break away
Transporting fellow legislators to luxury destinations to ensure that they don't fall for inducements by the rival political camp is nothing new in India. Various political parties in the country have tirelessly employed the tactic for retaining their folk ahead of crucial floor tests long before Eknath Shinde and his rebel band of Shiv Sena MLAs fled from Maharashtra in June, snapping ties with the Uddhav Thackeray-led Maha Vikas Aghadi coalition which has now fallen 31 months after it came to power in a major post-poll realignment of forces of unlikely partners. They went first to Surat in Gujarat and then to Guwahati in Assam where they have now ensconced themselves in their rooms at Radisson Blu in the northeastern city.
The oldest major incident of the sort took place in Haryana 40 years ago, and since then we have seen scores of them play out in front of us, evoking tension, suspense and intrigue besides, of course, mirth, disappointment, cynicism and a medley of other emotions. In 1982 when Devi Lal, the late deputy prime minister and then aspirant for the chief ministerial post in Haryana, took MLAs from the newly formed Lok Dal (predecessor to today's Indian National Lok Dal) and pre-poll partner Bharatiya Janata Party (BJP), along with a few elected independents, to Parwanoo in Himachal Pradesh to prevent them from being poached by Congress led by the crafty Bhajan Lal, he was setting a new trend that in the following decades would have many more resplendent samples.
While Devi Lal was able to keep the majority of his comrades and potential allies well-fed and entertained, one of them, Lahchman Singh, managed to escape and 'surrender' himself to Congress leaders flush with funds by sneaking out through the rainwater pipe of his hotel room, much to the delight of Bhajan Lal, who had already secured the numbers and staked his claim to form the government, which he did. Bhajan Lal had by then earned notoriety for engineering defections and even wore his skills at chicanery like medals of honour. Out of 90 seats in the state Assembly, the pre-poll alliance of the Lok Dal-BJP combine had won 37 seats against Congress' 36 even as Janata Party won one and independents 16. Bhajan Lal tinkered and tailored an op¬portunistic alliance with the help of independents and became chief minister. With the likes of him at the helm of things, it was no surprise that the state became the original home of the 'aaya Ram, gaya Ram' culture of Indian politics, a dubious distinction it won as early as 1967, thanks to a Haryana MLA named Gaya Lal switching sides thrice on a single day.
Case studies of democracy being mercantalised are not con­fined to any single state. Politicians in Karnataka would also make sure that they were not far behind others when it came to the game of castling their members as though they were kings on a chess­board. An otherwise affable Ramakrishna Hegde himself had to re­sort to 'resort politics' to save his government in 1983 from those he called "Congress vultures". In the run-up to a trust vote, the Janata Party leader and chief minister had to dispatch his 80-odd MLAs to a resort near the state capital of Bangalore. Unlike Devi Lal, he had the last laugh, keeping the Congressman with money bags at bay and proving his party's majority in the state Assembly.
His experience came in handy the next year when another non-Congress chief minister, NT Rama Rao of Andhra Pradesh, needed help against the federal ruling party Congress' machina­tions. When Rao, the Telugu Desam Party (TDP) founder, popu­larly known as NTR, was recovering from heart surgery, Gover­nor Thakur Ram Lal replaced him with his Finance Minister Nadendla Bhaskara Rao in August 1984. NTR returned a month later, sought Hegde's help and relocated his legislators to a hotel named Dasaprakash in Mysore. He easily returned to power after a massive mobilisation of forces to get the governor replaced. His party did well in the 1984 Lok Sabha elections and so NTR called for early elections in 1985 to the state Assembly and won by a landslide.
NTR stayed on as chief minister until 1989 and then lost badly in the next polls. He, however, returned in 1994 on the back of his populist promises, but he wasn't lucky a second time against a political coup in 1995, although his party had a brute majority in the 294-member Andhra Pradesh state Assembly. This time round, it wasn't Congress that was out to unseat him but his own son-in-law and party colleague N Chandrababu Naidu. Naidu's grouse was the growing clout of NTR's second wife Lak­shmi Parvathi. In a move that deeply hurt NTR, Naidu housed a large number of TDP MLAs at Viceroy Hotel in Hyderabad—and in the palace coup that followed, Naidu ousted NTR who died two years later, a broken man.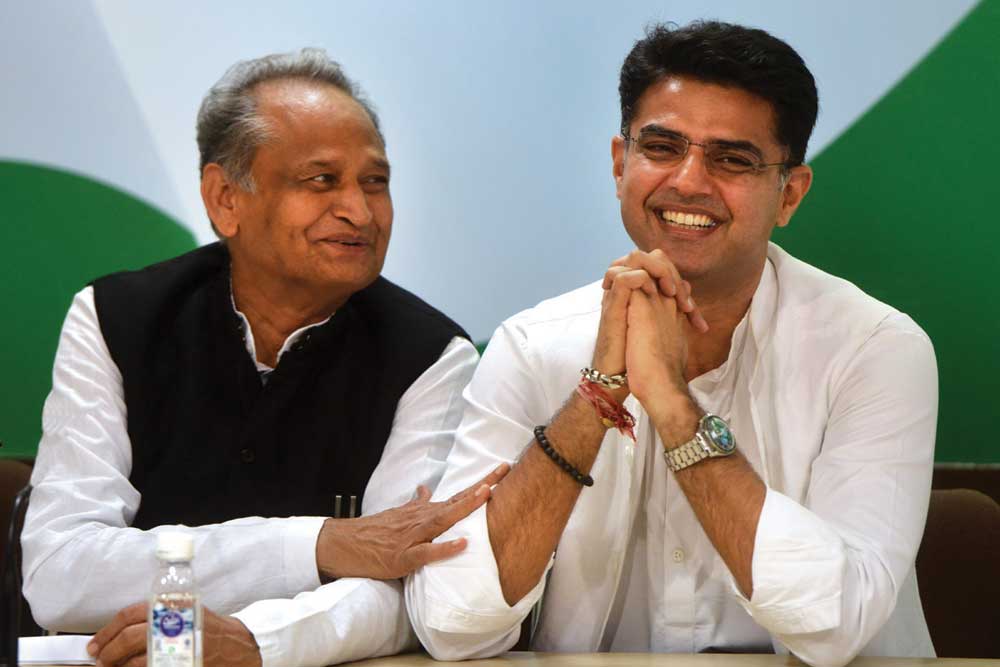 The same year, newspaper readers in the country woke up to the news of trouble for the first BJP government of Gujarat led by Chief Minister Keshubhai Patel within months of his assum­ing office. Piqued that he was not chosen as chief minister after a historic win for the party, Shankersinh Vaghela flew 47 BJP MLAs in September 1995 to Khajuraho in Madhya Pradesh and was hosted by the state chief minister and Congress leader Digvijaya Singh. His team didn't take the MLAs first to Khajuraho. Instead, they were taken to his village of Vasan, then to a Congress leader's Gandhinagar farmhouse, but in the face of desertion and fear of violence, the MLAs—who had rebelled against Patel's leader­ship—were told they were on their way to a luxury hotel near the airport. But things didn't end there. They were all herded to a flight instead of the hotel and taken to Khajuraho. There were hiccups at the Ahmedabad airport, too. A flat tyre meant the take-off had to be delayed. Only the pilot and an assistant of Vaghela accompanying them knew of the destination. The clueless MLAs finally landed in Khajuraho following which Vaghela began ne­gotiating with the BJP central leadership.
After Rajasthan state party chief and deputy chief minister Sachin Pilot openly rebelled against Congress, Chief Minister Ashok Gehlot swiftly transported most MLAs, first to Jaipur and then to a resort in Jaisalmer. Pilot didn't leave Congress although he had to face party disciplinary action
The BJP leadership managed to end the deadlock by replacing Patel with Vaghela loyalist Suresh Mehta. Later, Vaghela left BJP, bringing down Mehta's government. He floated his own party— Rashtriya Janata Party—and with the help of Congress, became chief minister in October 1995. He, however, didn't last long in the post. In Gujarat's political lore and beyond, Vaghela is often associated with the Khajuraho incident. Those BJP legislators who left with him at the time were later called "khajuriyas" (betrayers), and those who stayed back, "hajuriyas" (loyal people).
Almost two-and-a-half years later—on Febru­ary 21, 1998—in Uttar Pradesh, BJP veteran Kalyan Singh was forced to keep his MLAs in a safe location when his government was dismissed by Governor Romesh Bhandari. The gubernatorial decision came shortly after one of his constituents withdrew its support for Singh. BJP's move to fly its MLAs to a secret spot was necessitated by Bhandari inviting Jagdambika Pal to form a new government as chief minister. Pal did become chief minister. But Singh would soon return to power—in a record five days—after the Allahabad High Court stayed the governor's order on February 23 and the Supreme Court ordered a floor test for February 26, paving his return as chief minister. Pal holds a record, too, for the shortest stint as a chief minister: one day.
The 21st century arrived with a bang and legislators continued to luxuriate in fancy hotel spas. In 2002 in Maharashtra, when the Vilasrao Deshmukh government that came to power with the help of the Nationalist Congress Party (NCP) in a post-poll alliance faced a political crisis, some 71 MLAs were transported to Karnataka. The inten­tion was to stop them from joining hands with the rival BJP-Shiv Sena combine. The legislators had a great time in Mysore, dining and staying at some of its poshest hotels. They were also taken out sightseeing, ably assisted by Congress leaders from Karnataka, especially DK Shivakumar and R Roshan Baig, who were then state ministers in the SM Krishna government. According to reports from the time, the MLAs were allotted iden­tity cards and asked not to step out alone. The legislators were also taken to a luxury hotel in Bangalore. But all was not wine and cheese: there was much drama after a member took ill and the others feared it was a heart attack. It later emerged that he had kidney stones for which he was given treatment at a private hospital in the city.
Deshmukh weathered the storm that year but had to step down a year later to make way for contender Sushilkumar Shinde amidst internecine wranglings.
Bihar, too, has had its fair share of 'resort' politics, although ex­periences there trail vastly in comparison to the likes of Karnataka.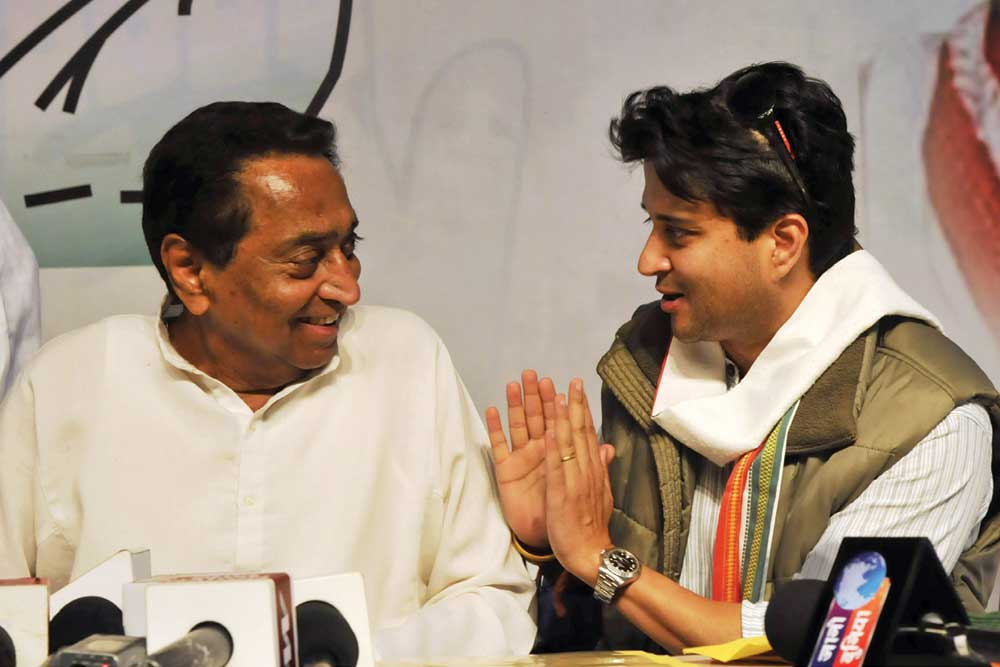 While it was the Lalu Prasad-led Rashtriya Janata Dal (RLD) that herded its legislators to a Patna hotel in 2000—in an election that preceded the formation of Jharkhand that November—it was the Nitish Kumar-led Janata Dal (United) and BJP that had to host Ramvilas Paswan's Lok Janshakti Party (LJP) MLAs in two resorts in Jamshedpur to help the coalition form a government in the state five years later in 2005.
In 2000, of the 325 seats in the undivided Bihar state, RJD secured 124 and the National Demo­cratic Alliance (NDA), 121. Kumar was sworn in by Governor VC Pande but he resigned in seven days anticipating a loss after RJD won Congress support, securing a tally of 159 seats.
In 2005, NDA, according to a person close to the matter, kept the LJP members at a farmhouse at Ghatshila, 40 km from Jamshedpur, shortly af­ter the February election. They were later taken to Patna. RJD and Congress had 75 and 10 MLAs, re­spectively, while JD(U), BJP and LJP had 55, 37 and 29, respectively. But the efforts by Kumar and team did not pay off, and no government was formed in Bihar. As a result, fresh polls were held in October– November and Kumar and NDA cruised to victory.
In Madhya Pradesh, Congress rebel MLAs favouring Jyotiraditya Scindia, who had by then left the grand old party and joined BJP, were flown down to a hotel in Bengaluru. The outcome was the fall of the Congress government in the state and the return of BJP's Shivraj Singh Chouhan as Chief Minister
States such as Uttarakhand, Tamil Nadu, Gu­jarat, Madhya Pradesh and Rajasthan, too, wit­nessed similar efforts by warring coalitions to unseat each other over the next decades.
In Uttarakhand in 2016, when BJP won sup­port from nine Congress MLAs to approach the governor to dismiss the Congress government of Chief Minister Harish Rawat, the party had to ensure that its folk weren't vulnerable. So, BJP dispatched 27 of its MLAs in two teams—to Ho­tel Jaipur Greens and to a Jaipur farmhouse. The denouement was President's Rule. A court order reversed it and a year later, BJP came to power in the state, a feat it repeated in 2022.
Tamil Nadu proved to be no stranger to the trend that largely began in Haryana in the 1980s, thanks specifically to VK Sasikala, the once-powerful close associate of the late chief minister and All India Dravida Munnetra Kazhagam leader J Jayalalithaa. Shortly after Jayalalithaa passed away in 2016-end, Sasikala became the gen­eral secretary of the party and twice in 2017, she shepherded several MLAs to a resort on the outskirts of Chennai, fearing the rival camp within the party. As luck would have it, she was convicted in a dis­proportionate assets case and subsequently sacked from the party.
The same year in Gujarat, Congress flew down its MLAs ahead of a crucial Rajya Sabha election to a resort in Karnataka's Bidadi in Ramanagara district. In the high drama that followed, Congress stal­wart Ahmed Patel managed to retain his seat in the Upper House.
Karnataka, meanwhile, never ceases to offer both suspense and entertainment as it emerges again and again as the hub of resort politics. In 2019, just 13 months after the United Progres­sive Alliance (UPA) led by the Janata Dal (Secular) and Congress came to power, there had been discordant notes and rebellion within. Later, rebel MLAs were taken to Mumbai and housed at luxury hotels in Bengaluru. The crisis ended with the fall of the UPA government and the return of BJP to power in the state.
Madhya Pradesh and Rajasthan witnessed similar turmoil in March and July 2020, respectively, notwithstanding the Covid-induced lockdown. In Madhya Pradesh, Congress rebel MLAs favouring Jyotiraditya Scindia, who had by then left the Grand Old Party and joined BJP, were flown down to a hotel in Bengaluru. The outcome was the fall of the Congress government in the state and the return of BJP's Shivraj Singh Chouhan as chief minister. After Rajasthan state party chief and Deputy Chief Minister Sa­chin Pilot openly rebelled against Congress, Chief Minister Ashok Gehlot swiftly transported most MLAs, first to Jaipur and then to a resort in Jaisalmer. Pilot, unlike Scindia, didn't leave Congress although he had to face party disciplinary action. Gehlot, for his part, was able to contain the crisis and stay in power.
Years on, the lure of the resort endures.