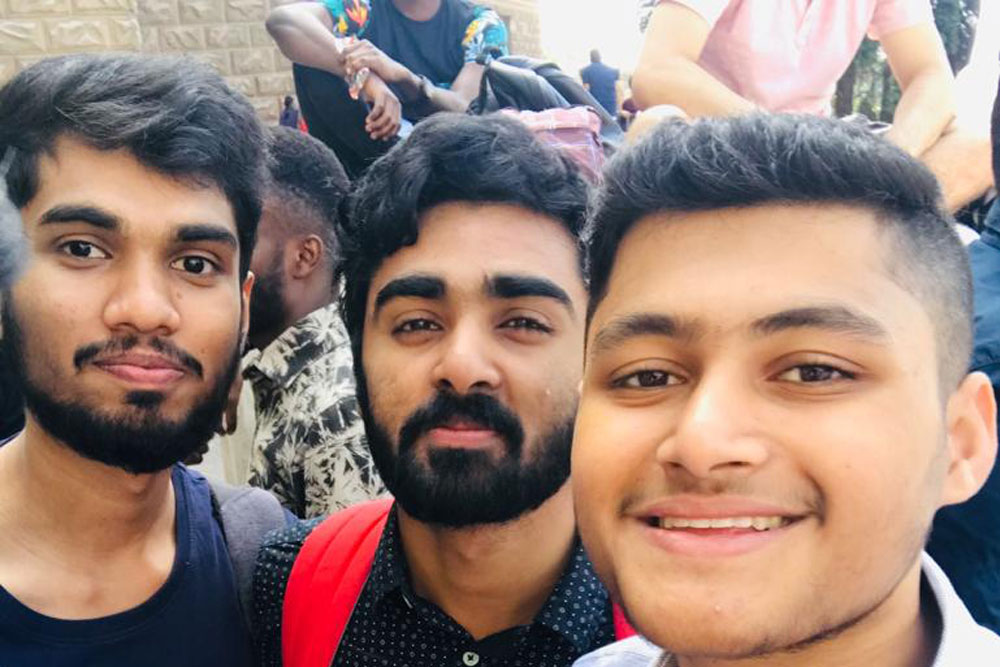 Siddharth Nambiar (right) with friends in Kharkiv in this file photo. While he is now in Kerala, most others are trapped in the Ukrainian city
Kochi-based Siddharth Nambiar had booked his flight tickets to Kyiv for February 25, a day after Russia launched its war on Ukraine. He is a sixth-year MBBS student at VN Karazin Kharkiv National University in the eastern part of the country where over a thousand students, many of them Indians, have taken shelter for days now inside the city's underground metro trains and bunkers underneath buildings to escape air strikes and to avoid being caught in the crossfire between the warring forces.
Nambiar had planned to reach his university ahead of the resumption of offline classes on February 27. In another two months, he would have appeared for his final-year exam and completed his course. His university, along with the Kharkiv National Medical University, attracts thousands of students every year to this second-largest city of Ukraine that is home to close to 1.5 million people, many of whom are looking for an opportunity to flee westward to other countries.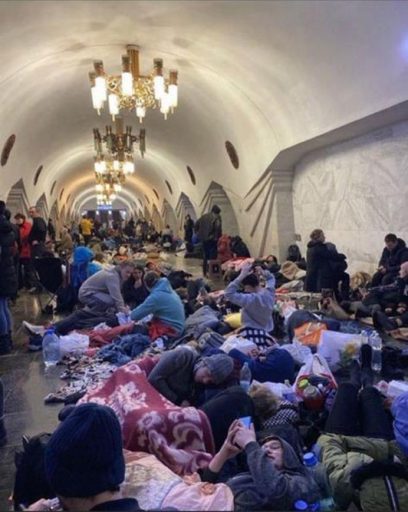 His classmates had returned after vacation at the end of January, but he could not because he tested positive for Covid while in Kerala and had to stay back until he got well. "And then I decided I would attend online classes from home and return only once the offline classes started," he tells Open. Medical students also have to visit hospital wards after classes, making online classes unsustainable. By May, Nambiar and his fellow medical students would have also appeared for the Krok test to get their licence as a foreign student to practise medicine in the European Union. According to the website, Ukraineeducation.org, KROK-1 test is to be given by the medical students of Ukraine after finishing the third year and KROK-2 on completion of the sixth and final year.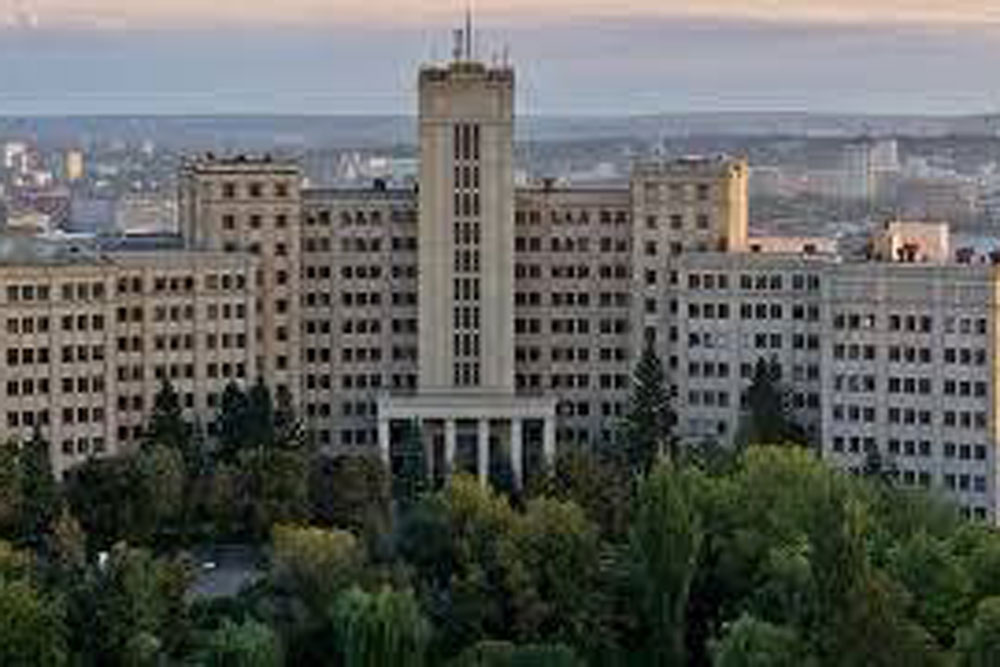 Nambiar feels there was something providential about him contracting Covid although it was an agonising, tiring experience. It however meant that he is safe back home in Kerala unlike his fellow students stuck in a war zone. But he is restless and feels distraught visualising the plight of his best friends and hostel mates who take turns to charge their phones from the handful of charging points either inside the metro station or the bunker in Kharkiv where they are now confined, cut off from the rest of the world. "I spoke to a few of my friends the day before yesterday. They didn't pick up my calls yesterday. They do not have the strength to even speak to their family back home. They are in a state of shock and trauma and are surviving on whatever little food and beverage supplies that they managed to stock before they had to leave their hostels," he explains. Nambiar says that the only solace for them is the support they get from Hardeep Singh, managing director of the Bob Trade Education Group, who is the point person for securing a seat in an educational institution in Ukraine. "He has told them to be calm and strong. He has told them that even if you have just a bun to eat, you must have it and stay cheerful," Nambiar quotes one of his friends as saying. Meanwhile, a fourth-year MBBS Indian student hailing from Karnataka was killed in shelling in Kharkiv, Indian officials confirmed. Ukraine, according to that country's official data, is home to close to 20,000 Indian students, several of whom have been evacuated since the Russian onslaught started, to bordering countries of Hungary, Poland, Slovakia and Romania. Ukraine has closed its airspace for commercial travel and so the evacuation had to be done on the road through transit points along the country's borders.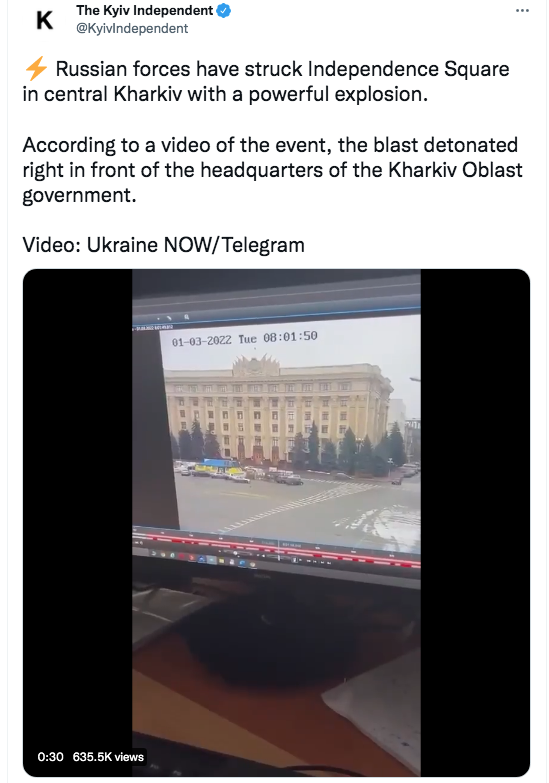 Kharkiv is among the eastern university hubs from where students have not been able to leave ever since civilian aircraft services were shut down by Ukraine following the Russian advance. While evacuation is being done by the Indian government on the western border of Ukraine, students in the east, like Nambiar's friends and those in towns like Sumy, are anxious about how long they can endure sleeping in dust-filled and squalid bunkers, metro stations and sharing crowded toilets.
Train services from the east to the west of Ukraine were meanwhile resumed partially on March 1, but the train stations at Kharkiv are swarming with people desperate to get away from there. The government is said to have prioritised certain vulnerable groups such as the elderly and pregnant women over the others in offering train tickets. It takes 17-19 hours to reach the Polish border by train from Kharkiv, also known as Kharkov, which was the first capital of the Ukrainian Soviet Socialist Republic under the Soviet Union (or the Union of Soviet Socialist Republics) before Stalin shifted it to Kyiv in 1934.