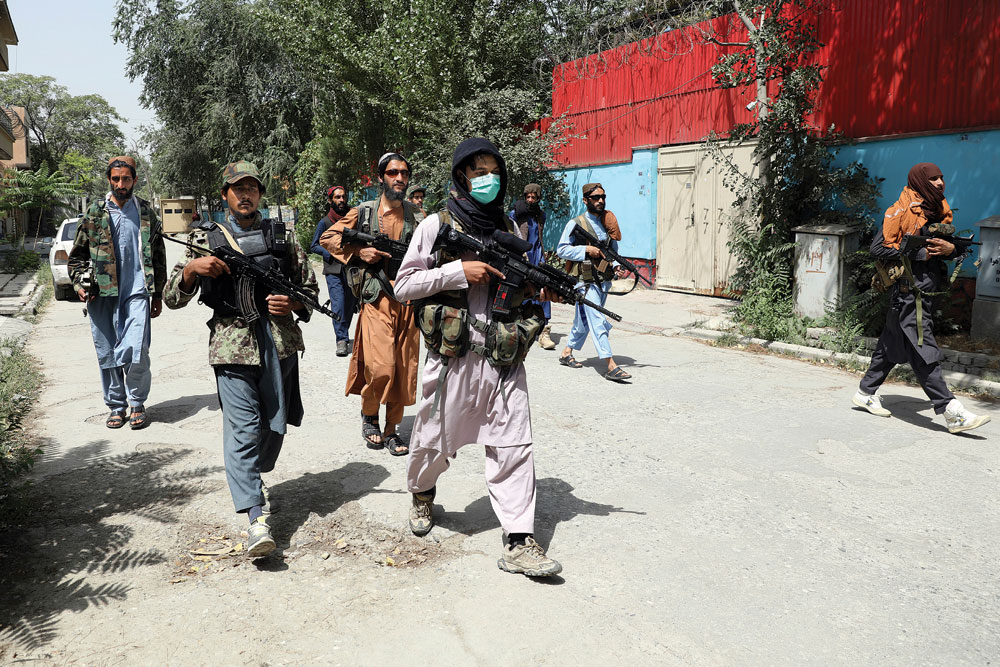 A Taliban patrol in Kabul, August 18 (Photo: AP)
SADIQA SHERZAI LEFT her home in Kunduz, a major city in northern Afghanistan, shortly after the Taliban overran the area several weeks before they gained control of the country. The radio and TV platforms she founded in 2008 had earned the wrath of the religious hardliners for their reports on women's issues—mostly problems arising out of polygamy and persecution of women, including teenaged girls. Her offices had been under attack by the Taliban even earlier. For almost three months before Kunduz fell to the Taliban, the mood was such that she was forced to go into hiding, fearing attacks on her family. She and her husband, Obaidullah Qazizada, a director at Sherzai's Roshani Radio and TV, continued to receive calls from strangers warning of dire consequences for the work the couple were doing: highlighting gender injustice and misogyny in Afghan society.
"For almost 19 years now, they have threatened us. They have issued death threats, saying we were working with foreigners. Before they took over Kunduz and finally the whole of Afghanistan, they said they knew our addresses and that our journalists were their targets," Sherzai tells Open in Dari, promptly translated by a friend to English. The 39-year-old adds that she and her husband, along with their seven-year-old daughter, shifted first to Kabul and since the Taliban's return to power in the landlocked nation had changed homes more than seven times and cities thrice. "My husband got a call from the Taliban while we were in Kabul asking us to return to Kunduz and meet them. Then, expecting a raid in Kabul, we had to leave at 2AM. We are constantly relocating ourselves like many other journalists who had reported the truth about the Taliban," adds Sherzai, hoping against hope to find an opportunity to leave the country. Her previous attempts had failed over myriad problems from rejection of visas to cancellation of flights. "We fear the worst," she states. That is the common refrain of journalists across Afghanistan at present.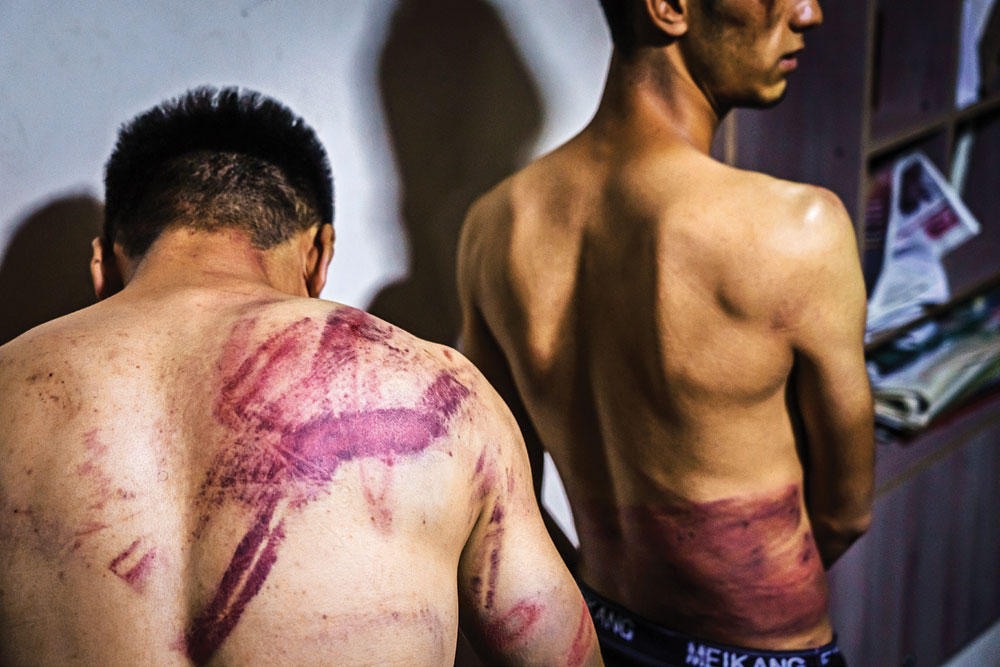 After the US invasion of the country in 2001, print and broadcast media had grown rapidly, employing women reporters, photographers and TV anchors; and girls resumed education that was banned for them by the Taliban during their rule from 1996 to 2001 and as media training institutes came up with the help of overseas funding.
FOLLOWING THE BONN Agreement of December 2001 that saw notables from the country convene in the German city to work towards the formation of a government in Afghanistan (officially called the Agreement on Provisional Arrangements in Afghanistan Pending the Re-Establishment of Permanent Government Institutions), women's rights and empowerment were prioritised, and finally it led to the creation of the Ministry of Women's Affairs. Then the new Constitution reserved 27 per cent parliamentary seats for women. In 2019, women ended up occupying 29 per cent of the seats in the Afghan parliament, a rare feat for even middle-income countries and robust democracies (that share in India is 13 per cent).
My husband got a call from the Taliban while we were in Kabul asking us to return to Kunduz and meet them. Then, expecting a raid in Kabul, we had to leave at 2 AM. We are constantly relocating ourselves like many other journalists who had reported the truth about the Taliban, says Sadiqa Sherzai
Like the Soviets before them (1979-1989), Americans worked towards empowering Afghan women albeit with mixed results in a country where misogyny is deeply entrenched. According to a report titled Support for Gender Equality: Lessons from the U.S. Experience in Afghanistan by the Special Inspector General for Afghanistan Reconstruction, between 2002 and 2020, considerable investment across sectors contributed to indisputable gains—especially in education and maternal health. "Yet our examination of 24 U.S. gender-related programs also revealed serious shortcomings… Nonetheless, the importance of US backing for Afghan women's rights should not be underestimated. Afghan women themselves point to the vocal support by the United States and other international actors as a key factor in advancing their rights and participation in the public sphere," the report states.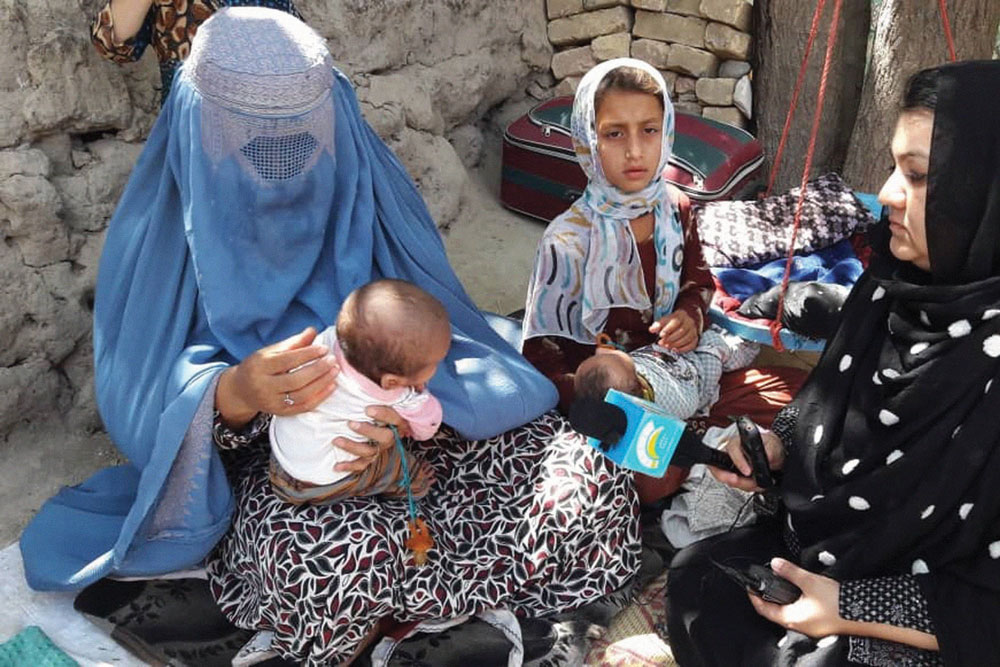 All such gains meant nothing the moment the Taliban—who, by their own admission, are infested with militants not trained to respect women—took over the country in August. Although the new administration promised women the right to work and education, women TV anchors have been stopped from reporting for duty following their takeover. Public assaults on women protestors who wanted the right to work and those who reported the protests confirm that the Taliban have not changed one bit in their attitude towards women. Fear is palpable as I speak with journalists, especially following the thrashing of two newsmen—Taqi Daryabi and Nemat Naqdi—for reportedly covering women's demonstrations against the Taliban. The mystery around the killing of Indian journalist Danish Siddiqui in July in the country adds to the worries.
MANY TOP-NOTCH TV anchors and journalists working for multinational organisations have left the country although a few are still trapped. "Both male and female journalists are under attack and face threats in this medieval regime. But women, who enjoyed freedom to appear without a hijab in offices, various locations and in TV studios are under a greater level of surveillance because the Taliban cannot simply stand women in any role other than cooking and breeding in the darkness of their homes," says Najma Asif (name changed), the sister of a renowned TV anchor who has fled the country. While Asif was not able to leave, she says that she knows of journalists and their families spending time in public parks at night to evade home searches and arrests by the Taliban. She herself doesn't want to disclose her location although she was based in Kabul. "I keep moving from relatives' to friends' homes to avoid being caught by the Taliban. You never know what they are going to do with you given the constant assaults in various parts of this country on journalists," she tells Open from her hideout via Signal.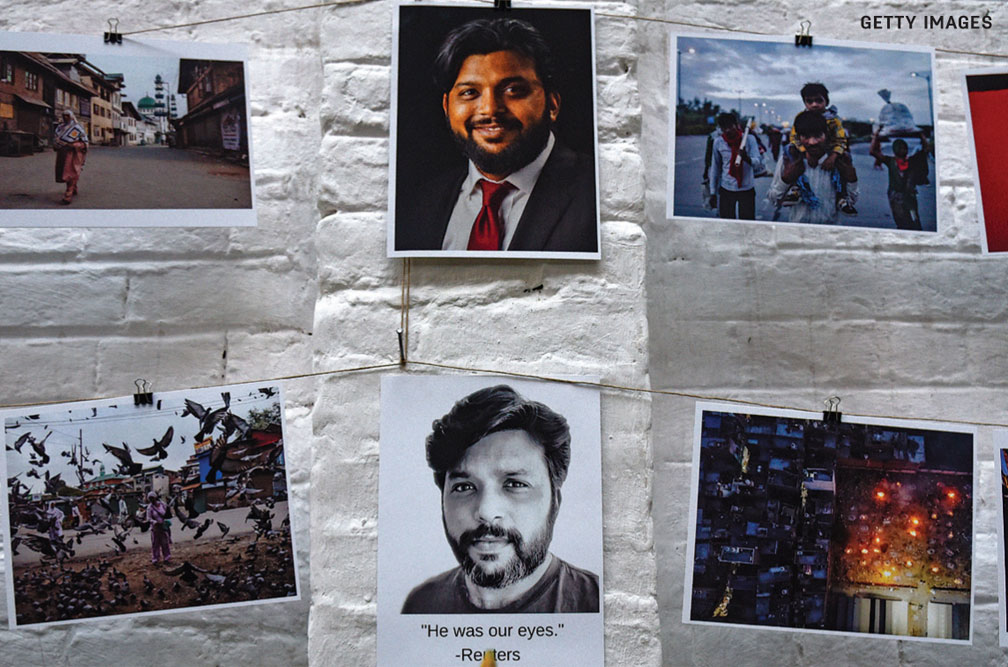 Patriarchy and Islamism are like milk and water, mingling seamlessly, points out Nafiza Sadat (name changed), a journalist who was employed by an American media group in Kabul. "Many journalists have come to Kabul from other parts of the country to hide. In Kabul, too, we cannot afford to be in one place," she tells Open, adding that in most other provinces "Taliban are people we knew very well". This is because neighbours suddenly came out of the closet as Taliban sympathisers and militants. "We all are known to each other except that we never knew they were Taliban. Now we know how much they hate us. See, you don't need the Taliban militant to barge into your home and take you away, even a neighbour is a potential killer because of his blind beliefs," she says, noting that journalists, including women, are assaulted very often and most such incidents go unreported. "Three days ago, in Khost province [one of the country's 34 provinces] in the eastern part, a journalist I cannot name for his safety was dragged out of a taxi by militants and beaten up badly. He is in hospital. Nobody knows the reason." Sadat says that her dreams have come to a nightmarish standstill now. "I wanted to live well, earn well and have the freedom to work and shop. All that is gone now. Years of hard work mean nothing now," she rues and hopes that she gets to leave the country. "I have tried many times but with no success yet," she says in Hindi.
Global collectives, media groups and human-rights agencies continue to work in the face of great odds to help the media community in Afghanistan get out or fund their work
FORTY-YEAR-OLD HASSAN (name changed) is a veteran journalist, educationist and a freedom activist who has travelled to more than 30 countries, working for overseas media organisations. "I could always leave the country, but I wanted to teach and train journalists here apart from pursuing journalism. But now nothing is possible. Friends are telling me to lay low, not give interviews and leave comments on social media, because I am an easy target for the Taliban. All my life, I have written against them and raised issues that had them as culprits," he tells Open, emphasising that he has a large family who lives away from where he is. "I depend on friends for money because banks are rationing money these days, ATMs are closed, and you have to queue up to get 200 Afghani a week, which is hardly enough, and for a person like me it is dangerous to be seen in public," he says.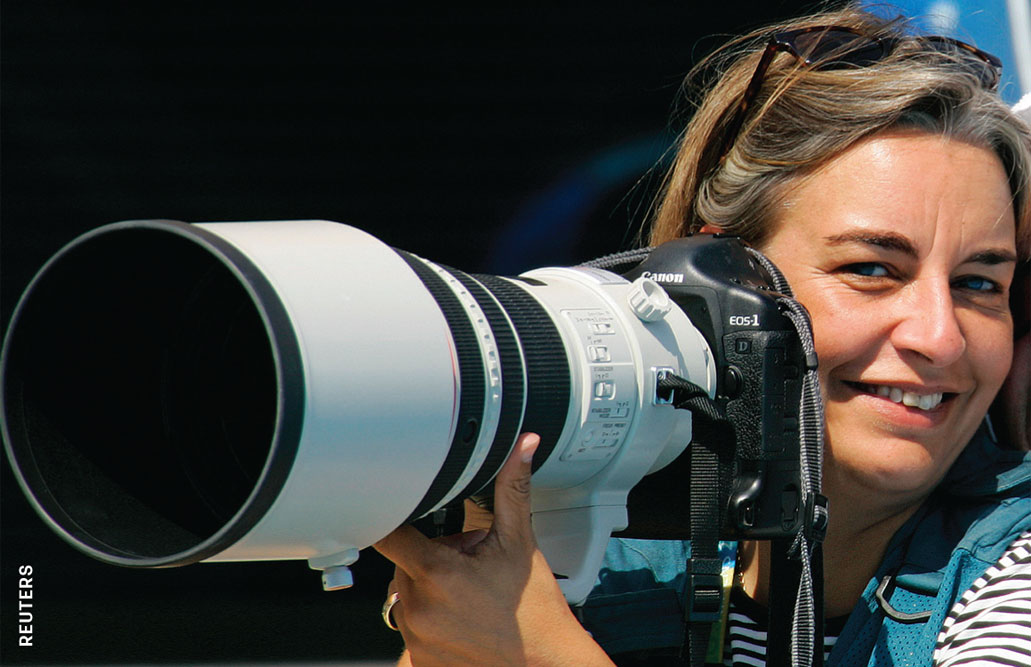 International collectives, media groups and human-rights agencies continue to work in the face of seemingly insurmountable odds to help the media community in Afghanistan get out of the country as well as to offer money to those who want to report on the crimes committed by the Taliban. The Network of Women in Media, India (NWMI) is at the forefront of such efforts. The idea originated when its members discussed what they ought to do for fellow journalists in Afghanistan, says Yirmiyan Arthur, a photo editor at Associated Press (AP) based in New Delhi. Laxmi Murthy, a Bengaluru-based journalist and one of the founders of NWMI, led the conversation and finally the group came up with the idea of selling archival photos by AP veterans, including those by Anja Niedringhaus, the Pulitzer Prize-winning photojournalist who lost her life in Afghanistan in 2014, to raise funds. Permission from AP was soon obtained. "So far we have collected more than $45,000 for the purpose," says Arthur. Murthy tells Open that NWMI is looking at ways to transfer money to journalists there. "We are in touch with journalists who are there, who could not leave the country because they have their whole family there. Stringers, freelancers and women bear the brunt of Taliban aggression," she says, adding that one of the women journalists whom she is in touch with is the mother of a one-month-old baby.