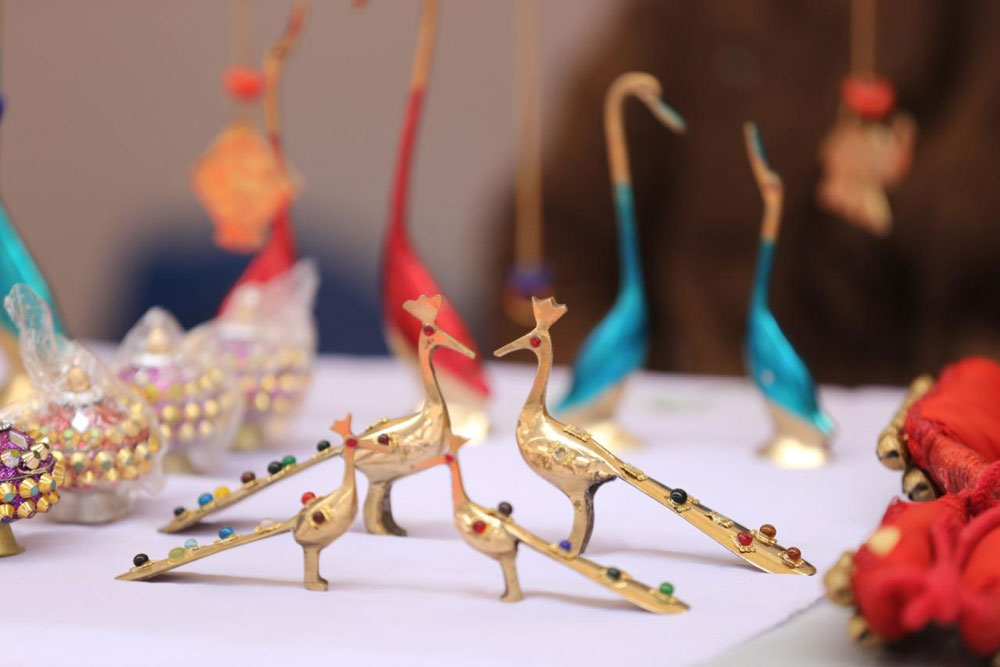 The scheme was launched three years ago on January 24 covering 75 districts in India's most populous state
THREE YEARS after it was launched, the Uttar Pradesh government's ambitious 'one district one product' (ODOP) scheme has spurred an overall rise of 38% in the exports of these products in the first two years as the most populous state in the country vows to create industrial clusters — modelled partly on the Chinese capitalist experiment — to check unemployment and offer incentives to traditional artisans to flourish locally and sell in global markets.
This pioneering programme was launched by the state chief minister Yogi Adityanath on January 24, 2018. The third year has seen a slide of 7% in exports compared with a year ago due to the Covid-induced lockdown, but key state officials expect to meet the targets by the end of this fiscal year.
Over the first two years, the state government has spent Rs 500 crore towards the ODOP project apart from doling out loans to these micro, small and medium enterprises (MSMEs) to revitalise their businesses, said Navneet Sehgal, additional chief secretary, MSME, Khadi and village industries. Sehgal is also additional chief secretary, information.
"Exports through the ODOP scheme increased from Rs 55,008 crore in 2017-18 to Rs 65,982 crore in 2018-19. Among the ODOP products that saw the highest jump in terms of export were food products like kala namak, rice, jaggery, banana, desi ghee (clarified butter), hing (asafoetida), pulses and amla (Indian gooseberry) from Siddharthnagar, Ayodhya, Muzaffarnagar, Kaushambi, Auraiya, Hathras, Balrampur, Gonda, and Pratapgarh districts," Sehgal says.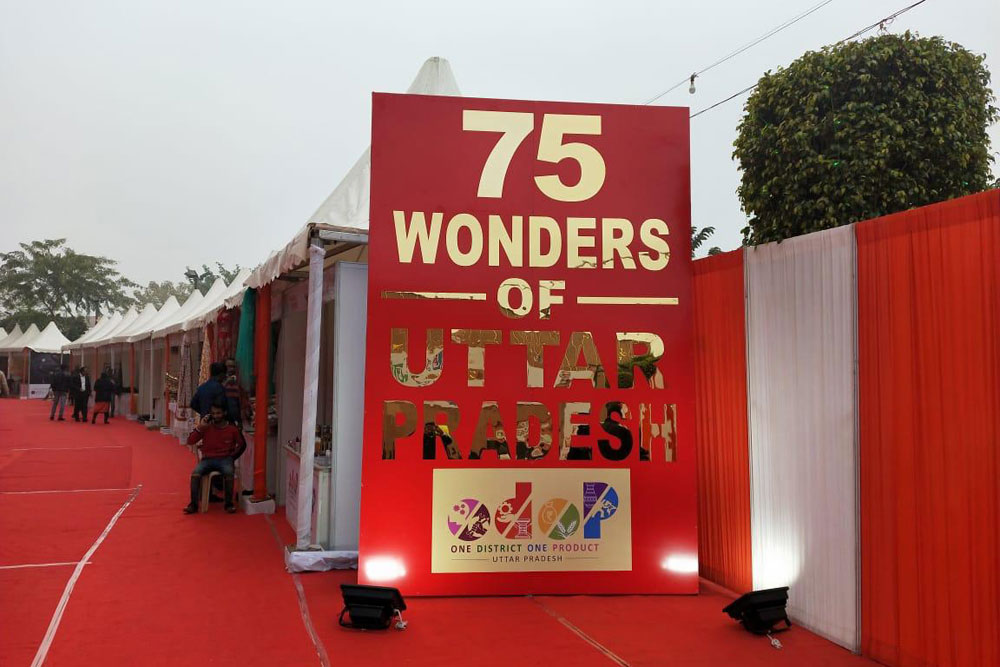 According to him, these products saw a 75% jump in their export in 2018-19 compared with 2017-18 – from Rs 2,067 crore to Rs 3,620 crore. "Other products that saw a considerable rise in exports in the past few years are stone craft from Mahoba and Banda with a 42% increase – from Rs 511 crore (2017-18) to Rs 727 crore (2018-19). Handmade paper art products from Jalaun district saw a 72% increase in the same period, with the exports valued at Rs 879 crore in 2018-19," an official statement said, adding that garments, silk saris, chikankari and zari zardozi (embroidery) saw an increase of 18% in the same period — from Rs 11,657 crore (2017-18) to Rs 13,733 crore (2018-19).
ODOP is part of the state's initiative to grow from being a laggard to a leader as an industrial powerhouse. It includes a common facility centre (CFC) scheme, marketing development assistance (MDA) scheme, finance assistance scheme (also called margin money scheme) and skill development scheme. MDA is aimed at achieving fair pricing for the artisans, weavers, entrepreneurs and exporters of the ODOP products through better marketing. According to the state government website, "This scheme provides financial assistance to participants of national and international fairs/exhibitions for display and sale of their products selected under ODOP project." CFC includes setting up of testing labs, design development, technical research and a raft of similar services.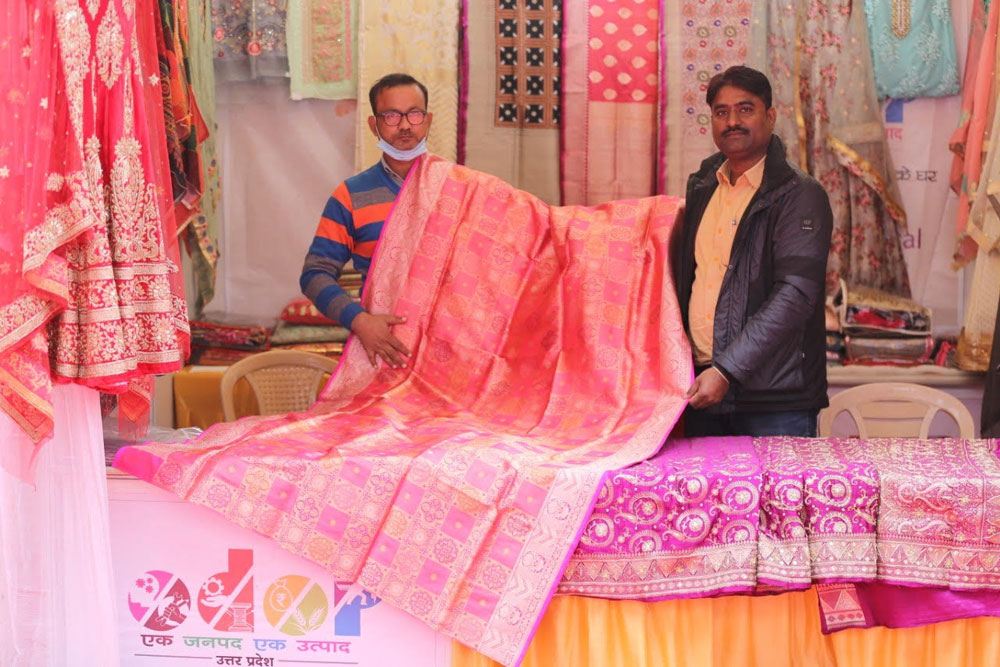 Sehgal said at least 30,000 artisans in the state have been trained so far to join this initiative that envisages making product-specific traditional industrial hubs in 75 districts across the state. Ernst & Young is the consultant hired for this purpose. The state government time and again hires experts to help artisans compete at the international level. For instance, sculptors were brought in to make moulds for idol makers to enhance the quality of their local products. Besides, state-of-the-art machines were installed to prepare local craftsmen to cater to the requirement of global clients. Equipment that verifies the quality of products was brought in to minimize rejection of textile products from the state by European MNCs that insist on certain strict standards.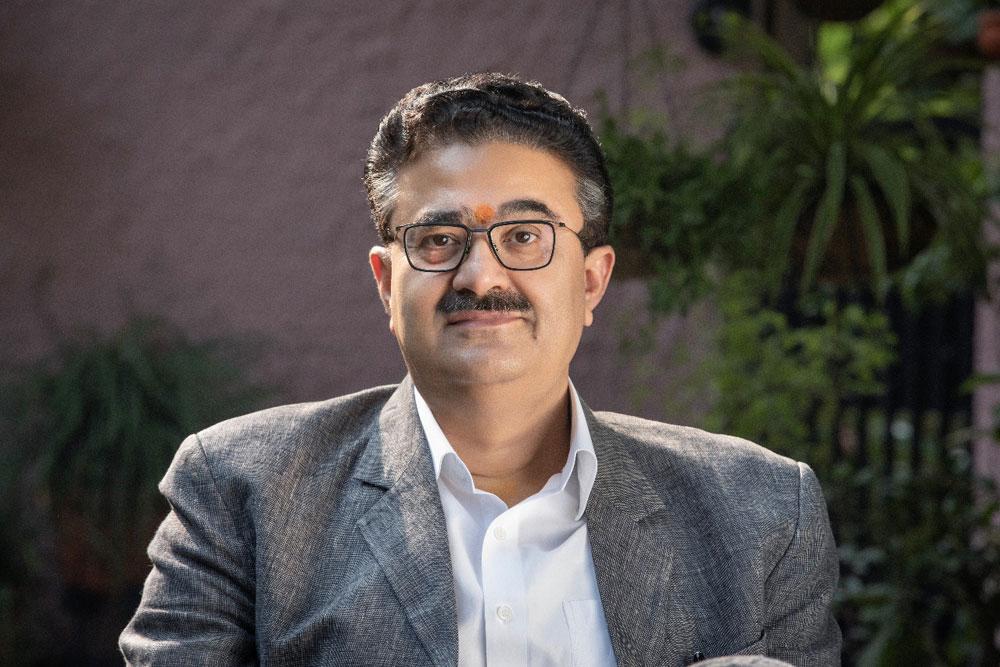 According to Sehgal, ODOP's outreach has helped almost 80,000 artisans to connect with the programme. As a result, he avers, more than 11,000 such products are available on Amazon.
Sehgal told Open that several states are now approaching Uttar Pradesh with the goal of replicating the scheme and to bring all indigenous and specialised products and crafts of each state under one umbrella as the state has done. "States such as Gujarat, Jharkhand, Madhya Pradesh, Manipur and Telangana have expressed their interest," recalls Sehgal. The scheme is now being experimented with in some states and at the central level. "We launched it to create a buzz about our heritage and local industries," he adds. The government has so far provided financial assistance of Rs 82 crore to more than 2,600 entrepreneurs.
Under ODOP, more than 10 lakh people have been provided employment, discloses Sehgal. "In the financial year of 2020-2021 so far, more than 26.85 crore man-days were created under MGNREGA, which is a record in itself." One of the most tangible benefits of this programme would be a marked decrease in frivolous migration to major cities thanks to availability of jobs in local towns and cities, Sehgal argues.