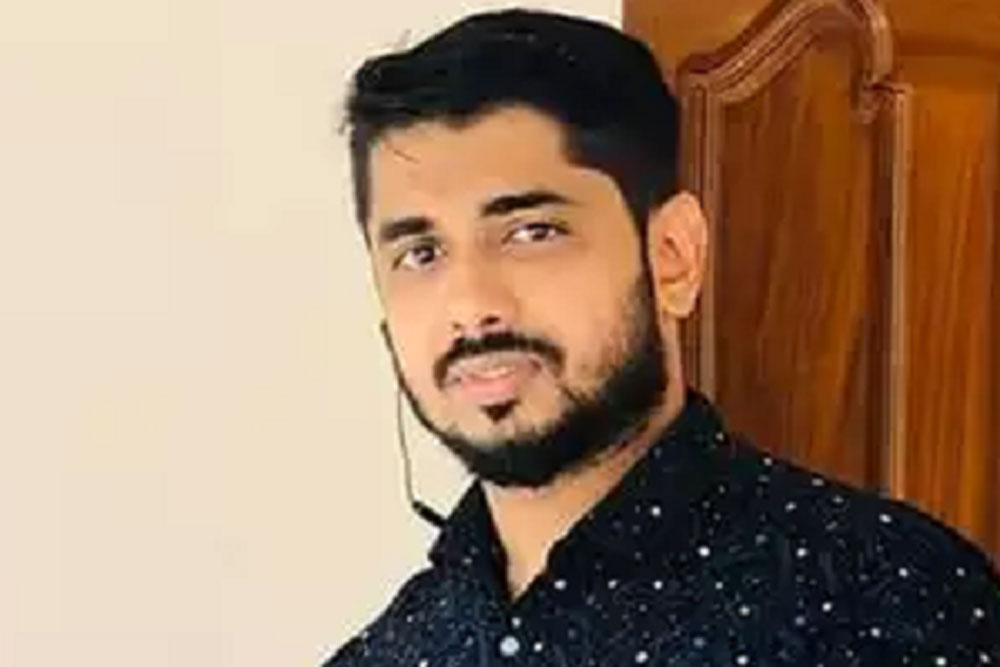 The recent murder of a young political worker in Kannur, north Kerala, in the presence of his sisters puts the spotlight on a ghastly tradition of revenge politics
The killing of a political worker of the Social Democratic Party of India (SDPI), the political arm of the pro-Muslim Popular Front of India (PFI), reportedly by RSS activists, has brought to the fore memories of brutal murders of rivals in Kannur, the politically volatile northern district of Kerala, that had for past few decades grabbed national headlines over clashes between the Marxists and the RSS. SDPI worker Syed Mohammad Salahuddin, who was the seventh accused in the murder of ABVP leader Shyama Prasad two years ago and was out on bail, was hacked to death in front of his siblings, including two sisters on September 8. Salahuddin was killed after his car was stopped by bike-born assassins while he was on his way home in Kannavam near Koothuparamba after a family outing at 4pm. His older sister tried to intervene to save her brother, but to no avail. He was 30 while Shyama Prasad, who was killed with swords on January 19, 2018, was 24. It is alleged that Prasad was attacked to avenge an attack on an employee of Salahuddin.
"We all thought that the violence was on a slide because we have not seen such killings over the past few years. Now, this one has acquired a communal colour, much to our anguish," says a senior police officer who credited Kerala Chief Minister Pinarayi Vijayan with initiating bilateral talks between the Left and the RSS. With outfits such as the SDPI and others "engaging" in acts of violence, the situation is looking bleak once again, he tells Open. "This is gruesome, like many murders in the past when political opponents were bumped off in front of kids and members of the family. The trauma they end up living with is incomprehensible. We had seen it happen many times in the past," he avers, adding that "communal tensions may rise in the district this time around, in sharp contrast to mere political rivalry as the basic motive of most murders in the past".
Such savage killings and the culture of brutish violence is synonymous with Kannur's politics for long now. Although acts of violence throughout Kerala cannot be compared with those in some backward north Indian states notorious for extreme social inequalities, caste tensions and mindless crime, political violence in Kannur, which accounts for close to 50% of such incidents across the state, is seen as a blot on the country's most literate state known for its social movements and politically inspired reforms.
WHEN MARXIST stalwart P Jayarajan was attacked with bombs and machetes at his home in Kannur, northern Kerala, in an unsuccessful murder attempt in 1999, the justification offered by rival RSS cadres in private chats was that home was the only place Jayarajan would let his guard down. He was attacked on the day of Onam, Kerala's harvest festival, and it was his wife who displayed unexpected courage to call up the CPM party office, which arranged for a vehicle and rushed him to a hospital in Kannur for initial treatment and later for intensive care in Kochi, over 280 km away. The man however lived to tell the tale despite losing a thumb and agility of his right hand. Two years ago, BJP members in a rally raised a slogan, "Otta Kayya Jayarajaa, Matte Kayyum Kaanilla (one-handed Jayarajan, we will chop off the other hand, too)". But the 67-year-old is undeterred and never misses an opportunity to lash out at his RSS detractors.
In December of the same year, not very far from Jayarajan's home, in a place in Kannur district called Mokeri, KT Jayakrishnan Master, a BJP leader and school teacher was murdered in class while he was teaching students, by his CPM rivals. Again, the common refrain for such a bestial attack in front of schoolchildren was that he could not be targeted for attack elsewhere. He had a bodyguard along with him all the time and his classroom was the last place he would expect to be ambushed. Jayakrishnan Master was knifed to death in the most heinous way in front of 42 eleven-year-old students.
Unlike Jayarajan, Master died from deep wounds the way KV Sudheesh of the CPM student organization did before him. Sudheesh was lynched to death by RSS assailants a day before the Republic Day of 1994. The murderous gang of RSS men broke into the house of this SFI leader at Thokkilangadi near Koothuparamba in Kannur and hacked him to death in front of his elderly parents.
He was killed in response to an attempt a few hours earlier on Sadanandan Master, former Jillahsahakaryavah (district secretary) of the RSS, in Koothuparamba. He was attacked by rival goons who chopped off his limbs below the knees. But he stayed alive because his colleagues rushed him to the hospital on time. Like Jayarajan, Sadanandan Master also rebuilt his life step by step.
EARLY MORNING on February 15, 2016, armed men surrounded RSS worker Sujith's home near Pappinisseri in Kannur district and asked him to come out. The 27-year-old, who lived in Aroli Azad Colony in the area with his parents, ventured out only to be thrashed mercilessly by these men. They didn't spare his parents and brother who tried to stop the attackers. The young man was later attacked with a sword in front of his family. Although they rushed him immediately to a local hospital as soon as the killers fled, Sujith succumbed to his injuries.
The same year in March, RSS worker AV Biju was attacked near Panoor, a nerve centre of political clashes in the district, by Marxists while he was ferrying children to their school. His attackers pulled him out of the autorickshaw and attacked with weapons as the students watched in horror. Biju, who was badly injured and taken to a hospital in a nearby district, was fortunate to survive the attempt on his life.
A few months later, in Kunnaru village, near Payyannur area of the district, seven assassins stood waiting for CPM worker CV Dhanaraj who arrived on his bike and halted the vehicle in front of his home at 10 pm. He had been asked by his party not to travel alone, which was why he had someone riding pillion – Dhanaraj dropped him close to his home and then drove ahead. On 11 July 2016, around 9.30 pm, the attackers who were hiding in the dark launched their deadly blows. Dhanaraj tried to run, but could not. His wife Sajini, who was waiting for her husband to join for dinner, heard the noise and she even managed to grab an attacker's hand who brushed her off and ran away. The next thing she saw was her husband lying dead in a pool of blood.
On the same night, angry CPM men targeted C.K. Ramachandran, who lived nearby, for assault. He was an autorickshaw driver who had some association earlier with the trade union wing of the RSS, BMS, but not anymore. He and his family were crestfallen watching the news of Dhanaraj's murder that flashed on local TV that night. Soon, a bomb went off outside their house and the attackers barged in, breaking open the door. In a matter of minutes, in front of his wife and sons, Ramachandran was knifed repeatedly to death in a whimsical revenge attack. On 30 July 2016, chief minister Pinarayi Vijay broke protocol to meet RSS leaders to find ways to make peace. Although there has been an improvement in the situation, violence keeps resurfacing over old feuds and new clashes.
Political parties have often blamed each other for violence in this part of Kerala, which is occasionally described by some police officers and even journalists as the "Bihar of Kerala". Scholars offer multiple reasons for violence in the district including anthropological ones: that violence comes naturally to a large section of Kannur, which had a large population of chekavars, well-trained martial arts experts who fought either to win or die meaningless deaths for their princes and local kings who hired them to spar in highly publicized bouts to settle frivolous scores. Others argue that this is a result of a large section of once-marginalised people of Kannur building a new identity based on their association with political parties, prompting them to be fiercely loyal to the extent that they are ready to fight and die for their party.
Although there is a widespread perception nationally that Kannur is a killing field because of Marxists targeting their rivals for elimination, crime statistics contest such politically motivated claims. From 1972 to early 2017, of the 200 people who died in political violence in the district, 78 are from the CPM, 68 from RSS/BJP, 36 from the Congress and the rest from other parties. Recently, there were twin killings of CPM workers in the state capital Thiruvananthapuram allegedly by Congress workers. Former Kerala police chief Alexander Jacob tells Open that over 50% of those killed in political violence in the state are from the CPM. From 1970 to 2017, CPM lost 527 of its workers to political violence while the rest of the political parties combined lost 442. Of this 442, RSS and its affiliates lost 185 of its workers to political violence, according to crime data with the state police. Violence may be higher in other states, but deaths due to political violence alone are relatively high in one of India's most progressive states whose social indicators are comparable to those in Nordic countries.