ALISA GANIEVA WAS not meant to be born in Moscow, but in her native Dagestan in southernmost Russia. Her place of birth happens to be the national capital of the erstwhile Soviet Union because she was born prematurely to her parents, both researchers at the Moscow University and hailing from the less developed Caucasus region bordering Azerbaijan and Chechnya. Her mother was planning to return to her mountainous hometown of Gunib, dominated by their Avar minority community, but her trip was cut short by Ganieva's unexpected birth. Literature aficionados and academics, her parents named her after the key character in Alice in Wonderland, Alisa being a variant of Alice.
Now 34, Ganieva is one of Russia's most promising young writers whose novels have been translated into many languages, including Bengali in India. Titled Bigyapone Mele Na, the translation of her romantic novel Bride and Groom has been published by Patra Bharati. She says she was thrilled about being published in an Indian language, especially because her works spotlight people in heterogeneous societies where some groups face alienation in cities and share troubled ties with various religions, especially their radicalised versions.
"As an author dealing with the topics of multi-ethnicity, religious clashes, arranged marriages and globalisation in traditional societies, I'm thrilled to be published in Indian languages—India is not just a place where it all may be relatable, but also a centuries-old treasury of culture and book lore," she says. Another book of hers is coming out in Hindi next year, a collection of stories titled in English as Evening Transforms into Night. The Hindi title is yet to be finalised by the publisher, Prakashan Sansthan.
The author was in Kolkata at the launch of her book in Bengali during her first-ever visit to the country just before the lockdown. She took the opportunity to visit Goa, too, for a brief stay, on the insistence of a Russian friend who spends her winters there. Ganieva, who made a name as a writer in 2009 by winning the national Debut Prize in Russia out of over 60,000 entries, has since published two novels, won several awards, been shortlisted for many others, and has been listed by The Guardian as one of the most talented and influential young people living in Moscow. She is also an essayist.
She wrote her first work of fiction, Salam Dalgat!, under the pseudonym Gulla Khirachev, a male name, and her identity was revealed only at the awards ceremony. The book is set in various places in the Caucasus and the author didn't want to reveal that she was a peripatetic person because it wasn't culturally acceptable in those parts where she grew up. Ganieva had lived in Gunib and then Makhachkala, capital of Dagestan, where she attended school before shifting to Moscow in 2012 to study at the Maxim Gorky Literature Institute. Her works—that include The Mountain and the Wall and Bride and Groom—reflect conflicts she had faced in life as a member of a minority community amid rising sociopolitical tensions, stereotyping, religious extremism, conservatism, xenophobia, and so on, in a country that seemed to coexist both in its present and its past. For instance, as Russian nationalism gains acceptability, any criticism of its communist past, especially during the World War II period under Stalin, is not taken lightly. Under Vladimir Putin, with the rise of oligarchs who enjoy close ties with him, there isn't any role for compassion in politics and the minorities continue being targets of hate and ethnic profiling.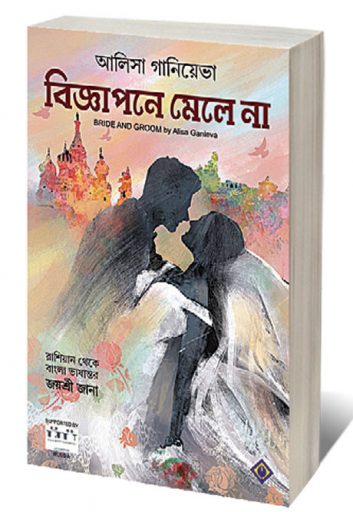 Ganieva says that when she shifted to Moscow, policemen would randomly stop her and take her to police stations to question her because she looked like someone from the Caucasus. Although she had a cosmopolitan upbringing, her parents had not taught her how to handle such situations and question rampant discrimination. She had to learn it the hard way, she avers. It was around this time that she started reading works by her contemporaries at the Maxim Gorky Literature Institute besides those by the masters. It helped her build her style. All along, she wanted to offer a better perspective of the Caucasus to those in the rest of Russia who grew up reading works by fellow Russians who had lived in that region as soldiers—and surprisingly that included Leo Tolstoy himself.
Certainly, it is this commitment that makes her stand out as a daughter of the soil who offers a native's take on the much-maligned region. She recalls how ignorant the rest of Russia still is about Dagestan although it has always been part of Russia. In fact, one of her classmates called her a Chechen during a furious exchange, leaving her wondering why people didn't understand how different the two ethnicities are. She, however, admits similar challenges in these neighbouring areas despite their vastly different priorities and history—such as the use of religion by Islamists to woo youth.
She says her latest novel, Offended Sensibilities, will appear in English in the US next year. Ganieva, who works as a literary critic for the Moscow-headquartered Nezavisimaya Gazeta daily, has shared a chapter from the forthcoming book in Image, a US-based magazine, that offers a glimpse into the evolving literary quality and the enthralling voices of men and women caught in certain junctures of solitude that are typical of Ganieva's prose.
Ganieva shares a great friendship with the man who brought a tectonic shift in the lives of the people of Soviet Union and elsewhere in the former communist bloc, Mikhail Gorbachev, whom she occasionally visits in a nursing home. Gorbachev, who introduced political reforms such as glasnost and perestroika that put in motion earth-shaking changes and eventually the fall of the Soviet Union, is still a reviled figure in Russia where nationalist pride runs deep. The author from Caucasus, a rare breed even these days, regrets it. She also feels bad about Stalin's personality cult that continues to prevail after the man is long dead and gone. She believes Gorbachev was a brave man because he understood individual liberties of people, especially those on the fringes like her, were under multiple jeopardies under Soviet rule—when people committed unthinkable acts even against their near and dear to ensure their fragile safety. Soviet writer and sociologist Aleksandr Zinovyev had termed such ultimate conformists, a product of the system, Homo Sovieticus.
As an author dealing with the topics of multiethnicity, religious clashes, arranged marriages and globalization in traditional societies, I'm thrilled to be published in Indian languages, says Alisa Ganieva, novelist
Ganieva, meanwhile, recalls a story Gorbachev told her some time ago. The former communist general secretary told the author that while he was in power, he had a strange memory of his days as a young boy when his grandfather was taken away for interrogation by intel operatives. He returned after many months of incarceration and the young Gorbachev remembered listening from behind closed doors to the experiences his granddad had shared with the rest of the family: torture, questioning and so on. The memory of those days prompted Gorbachev to demand files concerning his grandfather which, when they finally arrived, shocked him: the orders to arrest his grandfather, a communist loyalist, were signed by Stalin himself. Soon, Gorbachev ordered the release of many political prisoners and then started thinking of implementing political reforms.
Ganieva, who has won the coveted Triumph Prize in Russia, and been a finalist of several other prizes, including the Russian Booker Prize, says that she has learnt over time not to be angry at what happens all around her. Although she is a pro-democracy activist who is often photographed in Moscow rallies, Ganieva asserts, "There's no point being angry all the time, especially when you realise the stark reality of life and politics for many years."
She is also piqued that more people these days are busy looking for a recipe to be happy about things to do with the past, rather than the present. For her part, she talks about her familial background to highlight the importance of knowing about marginalised people whom she is giving a new life through her works. An interesting thing about one of her ancestors was that he was masterful in hand-to-hand combat and had, along with others, repelled attacks from Iranians led by Nader Shah, who had wreaked havoc in Delhi in the early part of the 18th century.
Fond of martial arts, Ganieva says that such skills are not necessary anymore. The skills of the kind she possesses as an artist with words are handier for her: they make her a profound conjurer of characters and plots.