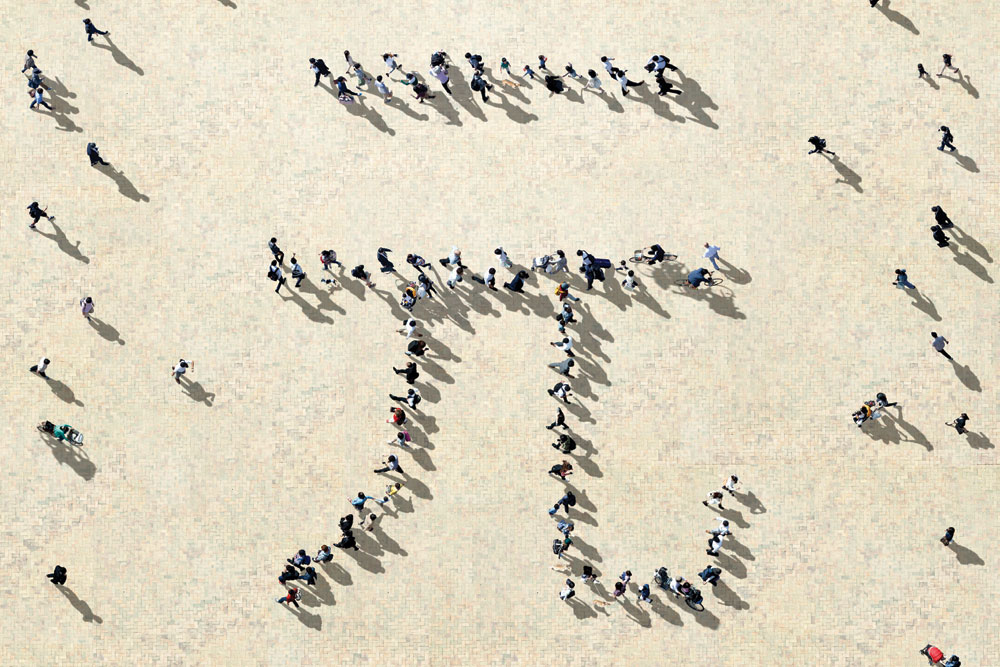 (Photo: Getty Images)
PHOTOGRAPHS HAVE GONE viral on social media of a sweetmeat shop near Alwar in Rajasthan and a meat shop in Assam accepting Pi coins for their goods. So have selfies from a meeting of the so-called "Pi Community" in Delhi and a colourful celebration in the city by a few Pi enthusiasts with a portrait of Pi Network's founder Nicolas Kokkalis in the background. Kokkalis has a halo around his head in that picture, like those of Indian gods in posters printed in Yiwu, China. "There is tremendous buzz about Pi Network now in India, too, ahead of its open mainnet expected later this year or early 2023, and the value it may acquire when it happens," says crypto influencer and author Sapna Singh about the trend, which, she adds, has gained further momentum after Binance, the world's largest cryptocurrency exchange by volume of trade, recently placed Pi on its crypto watchlist.
Mainnet stands for an open/live blockchain network—a digitally distributed, decentralised, public ledger—that is up and running.
The "buzz"—the favourite term in conversations around Pi—here is a reflection of a worldwide craze for what is feted as the world's most widely distributed cryptocurrency. It isn't yet traded on any crypto exchange but it will soon be, and that explains the enthusiasm ahead of what many 'Pi'oneers believe will likely be the crypto equivalent of a new iPhone launch—the kind that used to happen in Steve Jobs' time with mile-long queues outside Apple stores.
Three months after a global crypto bloodbath that saw prices of crypto coins plummeting to record lows, there are ads across social media of wares, including cars, washing machines, smartphone and hotel bookings, for sale in exchange for Pi—from Nigerian towns to cities in Vietnam to villages of Taiwan to interior China and Ghana to Guatemala in central America apart from major economies in the West.
With speculations rife among 'Pi'oneers around the value of Pi touching monumental levels once it gets listed on crypto exchanges, businesses are betting big. Sample this promotion by Apollonia Casino Hotel & Spa, in North Macedonia: it says that one can book a hotel room with breakfast and spa included for a day at 0.0002228 Pi. When Open contacted the hotel at Gevgelija, they confirmed that payments could be made in Pi. Amidst such excitement the world over, more and more people are invariably scouting social media and messaging platforms for barter deals and peer-to-peer transactions through Pi. Nearly 4.5 million transactions have happened amongst KYC-ed 'Pi'oneers since the start of enclosed mainnet two months ago. 'Pi'oneers, both individuals and traders, are exchanging goods, livestock, vegetables and services for mutually agreed upon consensus value (CV), which ranges from low decimals to unrealistic six figures in dollars. Many 'Pi'oneers believe Pi has the potential to either match or surpass established cryptos.
The question now is: What explains this Pi fad?
First, is its spread.
Pi Network, launched on March 14, 2019, by Stanford graduates Nicolas Kokkalis and Chengdiao Fan, whose main goal was to ensure that the common man could access and benefit from crypto and blockchain technology, has more than 35 million active members, also known as 'Pi'oneers, as of May this year across 230 countries and regions, which are home to 93 per cent of the global population. At the moment, the network is in an enclosed mainnet stage, allowing KYC-ed 'Pi'oneers to move their mined coins to their respective wallets (ready to trade amongst KYC-ed 'Pi'oneers) and to allow as many non-KYC-ed 'Pi'oneers to migrate to the blockchain. Enclosed mainnet period is also the time to test the resilience of the network and to fine-tune it before open mainnet.

For starters, Pi Network was conceived by its founders for mining only on smartphones to enable its vision to be the most widely distributed and inclusive crypto. A white paper by Pi Network praises Bitcoin for its contributions to the world of decentralised digital ledgers for transactions, but regrets that it could not ensure access to a wide section of people. "To provide some context, 87% of all Bitcoins are now owned by 1% of their network," says the white paper, which adds that while Bitcoin's process for updating its record is proven (burning energy/money to prove trustworthiness), it is not very user (or planet!) friendly since computation is energy-guzzling and needs large, air-conditioned spaces to house servers. Pi, as opposed to the proof-of-work protocol of consensus mechanism (known for high computational costs), uses the proof-of-stake protocol (Stellar Consensus Protocol created by Stanford professor David Mazières which is widely considered to be environment-friendly).
NOW, MASS ADOPTION of Pi Network across geographies—it has presence in more spots on the global map than UN or FIFA offices—is proof that its modus operandi has clicked. Interestingly, in sharp contrast to industry practice, Pi Network didn't go for an ICO (initial coin offering) to fund the massive project. They raised private equity like any other tech startup. In that sense, 'Pi'oneers don't have to spend a penny of fiat currency to gain Pi Coins on their smartphones. It is done through free mining; essentially, it means clicking on the Pi app every 24 hours (phones could be offline all the time except while hitting the reminder prompt every 24 hours), inviting new members to mine, and through various other simple tasks that can be done on a smartphone.
Bengaluru-based former banker and Pi aficionado Sreejith Sreedharan feels that it will be a gamechanger in more ways than one. "Often, the benefits of tech development whiz past the common man due to many impediments, including lack of technical knowledge or capital or both. Cryptos are the future, and I see Pi as an enabler for billions around the globe to quickly adopt an emerging technology at an early stage and reap the benefits. While Pi aims to get everyone on crypto/blockchain, the founders are also very conscious of the many pitfalls of such mass adoption vis-à-vis adhering to rules and regulations. That's precisely why Pi has rolled out probably the world's largest native KYC solution for 'Pi'oneers," he says, adding that those who fail the KYC exercise won't have access to their Pi coins. "This massive KYC exercise will ensure that only genuine individuals are onboarded onto the blockchain, allaying fears of misrepresentation and bad actors," he affirms. Sreedharan also feels that the Pi blockchain is more robust, trustworthy and secure. "Pi probably has the largest number of nodes, far surpassing crypto leaders such as Bitcoin and Ethereum. Nodes form the backbone of blockchains as they are the ones that approve transactions based on consensus and update the digital ledger [block]," he points out. Another design facet of Pi Network is that it does not allow Pi mining by corporations, unlike Bitcoin.
While ensuring large-scale access, Pi Network's founders also did a tightrope balancing act to make the coin scarce as more people became its members. Another step it has taken to maintain scarcity is to encourage 'Pi'oneers to "lock up" their mined Pi from anywhere between two weeks to three years. As a result, almost 80 per cent (1 billion-plus) of mined Pi coins are currently locked-up, leaving only around 200 million (20 per cent) coins available for circulation.
When Pi Network was launched on March 14 (which can be written as 3.14, the value of pi) three years ago, the base mining rate for 'Pi'oneers, who were picked up purely on an invitation basis, was 3.14 Pi per hour until the membership grew to 1,000, and then the mining rate nearly halved to 1.6 Pi per hour when the number of 'Pi'oneers crossed 10,000. It further halved to 0.8 when the membership rose to 100,000. This formula was applied until December 2021. Then it was changed. The current rate is 0.015 Pi per hour and is revised downwards every month. This is done to maintain the coin's scarcity while expanding its mass base, and for the use of future miners.

According to Kokkalis' last video message on Pi Network, more than one million 'Pi'oneers have successfully migrated to enclosed mainnet as on June 28, 2022 (which is called Pi2Day because the date is 6.28, double of 3.14, the value of pi). By now, the number is sure to have touched a much higher figure. "This native KYC solution, free of fiat cost for all members, is one of our great efforts to deliver on our promise of fairness, inclusivity and utility for 'Pi'oneers," Kokkalis had said then. As regards the wait for 'Pi'oneers in getting KYC done, he had said that 125,000 human validators are at it across 203 centres across the world and he hoped that around 95,000 KYC forms could be cleared in a day. Pi Network currently employs 40 people, besides 250 volunteers who work across geographies and in more than 200 languages.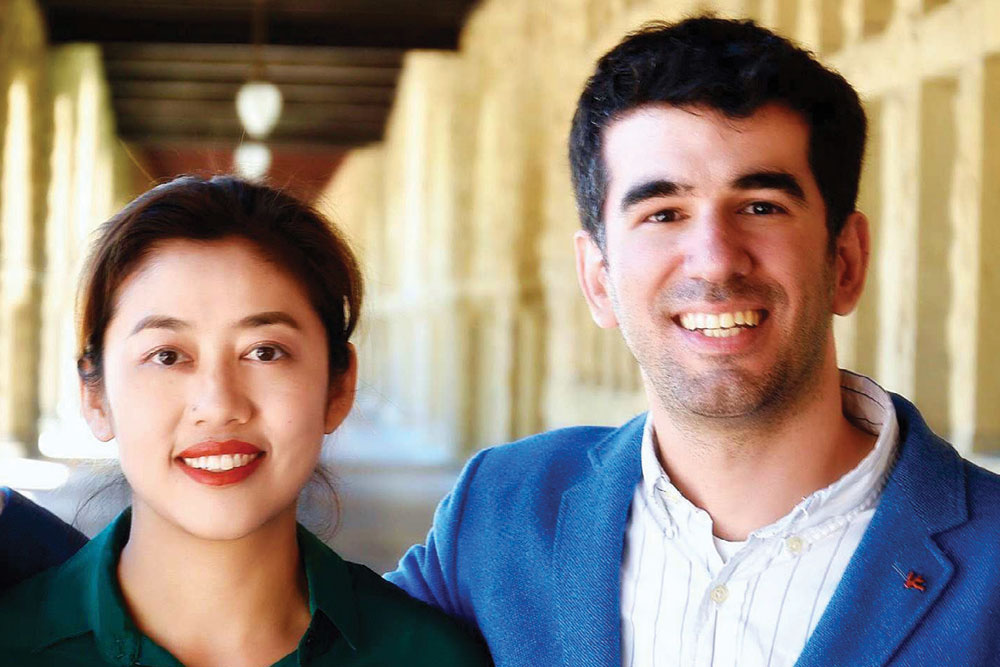 PI NETWORK'S OWN white paper says, in contrast to Bitcoin which created a fixed supply of coins (21 million) for the entire global population, Pi creates a fixed supply of Pi for each person that joins the network up to the first 100 million participants. "In other words, for each person that joins the Pi Network, a fixed amount of Pi is pre-minted. This supply is then released over the lifetime of that member based on their level of engagement and contribution to network security. The supply is released using an exponentially decreasing function similar to Bitcoin's over the member's lifetime," the paper notes. Sreedharan, for his part, dismisses analysts who are bearish about Pi's value, "I'm not with doomsday forecasters who see Pi value hitting almost nothing at mainnet launch because of its total supply of 100 billion coins. Only a fifth of them are in circulation. Bear in mind Pi Network's vision is to get crypto in the hands of 7.8 billion people on earth. That apart, these critics don't factor in the utility value Pi is going to bring to the table upon launch," he states.
Timothy Draper, a US businessman who has invested heavily in Bitcoin, argues that one can mine Bitcoin on the phone. But nobody would dispute that mining Bitcoin on a smartphone would damage the device in a short time, not even Draper, since mining Bitcoin needs one to solve complicated mathematical problems unlike Pi. Draper tells Open with grudging admiration, "[Pi Network] seems like an easy-to-use app, and moves the crypto world ahead." That statement from conventional crypto investor—many of whom not long ago used to trash Pi Network as a big scam—is a big departure indeed.

Rajeev MA, an IIT-Madras alumnus who works at the Artificial Intelligence (AI) division of Tata Consultancy Services, is cautiously optimistic about the short and long-term success of Pi, although he deals with cutting-edge technology. He has often argued that humans are categorised into five generations (Traditionalists, Baby Boomers, Generation X, Generation Y, and Generation Z), and therefore changing behaviours of each group is much harder than one may imagine. "Law of diffusion of innovations is a theory that seeks to explain how, why, and at what rate new ideas and technology spread. We have innovators, early adopters, early majority, late majority, and laggards as part of it. Humans behave so because the value systems are different for different people," he explains. Besides, many people feel more comfortable with centralised trust as opposed to decentralised trust, he feels. Which is why he prefers a quantitative comparison as opposed to a qualitative one while evaluating Pi and other crypto coins.
While his arguments are realistic, we have often seen adoption of technology faster at times than on other occasions, for instance, in the case of digital payments in India. Sreedharan believes that the current global recessionary scenario seems like a godsend for Pi Network. "A crumbling economic situation, distrust in governments/banks and erosion of hard-earned personal wealth, all that makes people look for options and alternatives, and Pi fits in well," he posits.
Sapna Singh and several others who Open spoke to are of the view that there is irrational hope in Pi's prospects. But there is no doubt that Pi has become hugely popular in populous spots such as China, Southeast Asia, Africa and even in India where the adoption of Pi has taken the flavour of a grassroot movement involving regular educational sessions, meetings/seminars and street processions becoming a regular event and enhancing its popularity and adoption.
Pi may have lowered the entry barriers for crypto mining, but then as with any revolution—be it in the physical or the digital world—the pushback, too, is expected to be sky-high.