Amid talk of more disclosures, Sophie Zhang says she is upset at not being able to offer her testimony in India so far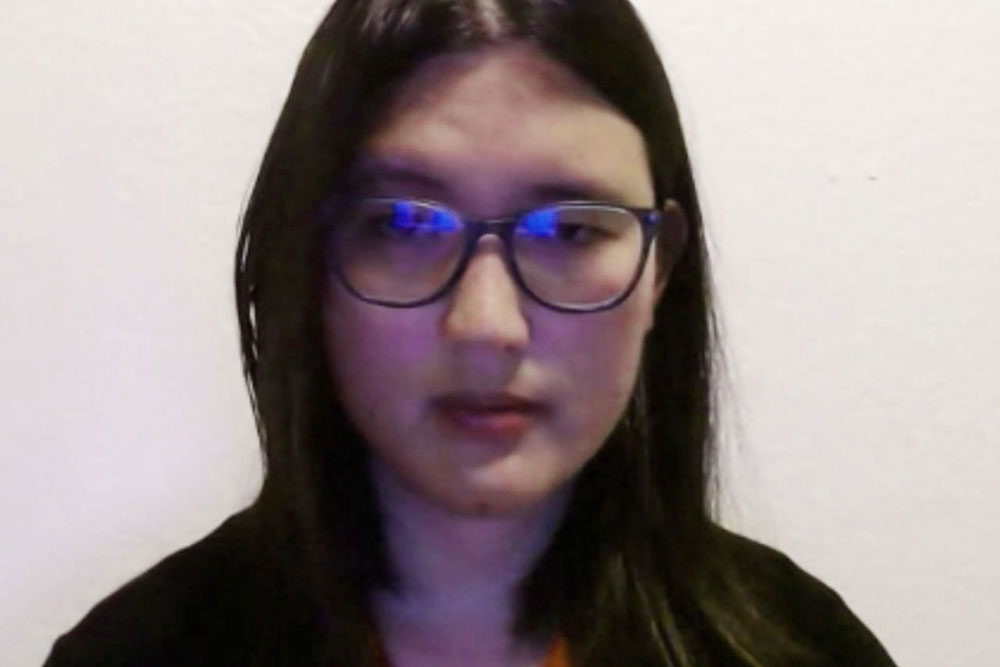 Sophie Zhang, American data scientist and whistle-blower who had worked at Meta (then Facebook) between 2018 and 2020
s the world awaits her next move in the wake of yawning silence from authorities in India to approve her testimony before a parliamentary panel, Meta (formerly Facebook) whistle-blower Sophie Zhang says that the "absence of response is also a kind of response". Meta, rechristened as part of a high-profile corporate makeover in late 2021, runs social media and messaging platforms Facebook, Instagram, and WhatsApp.
Zhang's latest comments come amidst speculations about an impending grand move in her mission to expose what social-media companies like Meta and others do for their own good while ignoring what is good for the public. An alumnus of Princeton University and University of Michigan where she studied physics, she had worked as a data scientist between 2018 and September 2020 at what was then Facebook, primarily in the "fake engagement" team, which is part of the "spam team" that report abuses of the platform including fake likes, shares, comments and so on. Her 8,000-word exit memo from Meta later disclosed the presence of "political manipulation networks" in 25 countries. She had also said there was a huge "enforcement gap" at the Menlo Park, California technology giant, one of the most valuable companies in the world. Meta however denied any wrongdoing.
Speaking to Open, Zhang says she is crestfallen that the Speaker of the Lok Sabha has neither endorsed nor rejected the parliamentary standing committee's unanimous decision – across party affiliations – to allow her to depose before them to get to the bottom of the social-media giant's alleged improprieties in India. It has been 13 months since the Standing Committee on Communications and Information Technology voted to request her testimony. Zhang had submitted written evidence to the panel seven months ago.
She has already appeared before the European Parliament, the British Parliament and also in the US, her home country, where she has briefed people in power about how Meta fails to moderate content and allows its platform to be misused for manipulative tactics by the high and mighty, even causing deep polarisations between people based on race, religion, ethnicity and other differences. She had also accused her former employer of conniving at the use of fake accounts by influential people for misinformation and for spreading hate.
Zhang, in an interview with Open, compared Meta to "the iceberg that sank the Titanic", in a dire warning of the destructive powers of social media and the avarice that drives the top leadership of such big technology companies where creation of outrage among people is directly proportional to massive earnings. Figuratively for her, Titanic symbolises the whole world.
The rot, Zhang avers, starts at the top. What Meta chief Mark Zuckerberg believes is right or wrong as an individual no longer matters because in the end it is what maximises his company's profit that he chooses to be part of, she adds. "His role is absolute. Zuckerberg is more secure in his position than Xi Jinping's position in China," Zhang states, emphasising that her observations are more a commentary on capitalism than a corporate honcho. "It is not about a single person. This is about a broken system," she says.
Zhang, who is likely to attract more global attention in the coming weeks thanks to her disclosures, has been worried about the lack of separation between policy and lobbying wings of Meta. Just as the public affairs and editorial departments are kept separate in journalism, in corporations, those who formulate policies and those who lobby are often kept as autonomous entities. "That is unfortunately not the case in Facebook (Meta) across the world since the beginning," she tells Open in an interview. As a result, companies like Facebook end up being friendly with local governments, including authoritarian regimes, and allow such dispensations to commit excesses with impunity.
There is a different policy in these companies for the powerful and influential and another for the common folk and that is injustice, says Zhang, who, since her exit from Meta (then Facebook) in September 2020, has spent most of her time speaking to the media, and keeping abreast of information about various countries where she has found Meta colluding with governments, besides tending to her two cats, named Midnight and Shadow, in her California home. She is in no hurry to find a new job.
Zhang had earlier said that organised groups of social-media trolls and fake-news creators exist in India, steered in some cases by members of the Lok Sabha or legislative assemblies. Asked about their identities, she told Open that she would not like to disclose such details now. She added that she has comprehensively documented all the details of Meta's practices in India in case she has to depose before the Indian Parliamentary committee.
She points out that most Indians she speaks to express a sense of disbelief when she tells them that India is very different from other democracies in the way so-called IT cells are run to influence public perceptions. In the US and in Europe, no political party wants to be directly linked to an IT cell that airs biased propaganda and misinformation, and uses bots for that purpose. She says that is so because the public reacts negatively to such indiscreet actions on the part of politicians in other countries. She says that in India it is not so. The "everyone does that" sentiment prevails supreme in India. Which means politicians do not have to pay a price for their unfair campaigns, lies and half-lies, she argues. It is a cultural issue, Zhang offers, using the example of how jumping red lights is seen in different parts of the world. She says that the public holds politicians accountable for such transgressions like running IT cells similar to the ones in India. "The punishment is much more severe in the US for such crimes than in India," she says. Zhang hastens to add that, as an American, she loves India for being the largest democracy, its achievements and its similarities with the US.
Zhang wants people to learn lessons from past events. It is not that the Chinese people wanted the cultural revolution (which started in the mid-1960s and continued for nearly a decade), but they were made to think it was the need of the hour, she declares, suggesting that social media is used as a platform to redefine people's character and shape their judgement with vehemence. She, meanwhile, refused to offer the details of her plans in the near future, citing confidentiality.
The whistle-blower, who has said that she also has blood on her hands while making startling disclosures in 2020, adds that Indians are as important as Americans and that the public in this country deserves peace and a good life – something wreaked by tensions that social media companies help exacerbate. She says the public must stand up and resist a system exemplified in the statement of the erstwhile President of Peru, Oscar Benavides, "For my friends, everything. For my enemies, the law." She also wants rival political leaders to take the initiative in creating a disarmament treaty of sorts between them to not vitiate the political situation in a country to the extent that it leads to civil unrest.
As regards writing a book on her experience at what is now Meta, she said if at all there is such a book it is going to be an e-book that people can read for free. The other whistle-blowers at Meta include data scientist and Harvard Business School alumnus Frances Haugen who quit the company in 2021 and was applauded by Time magazine for exposing the "insidious ways" Meta "put its profits above the physical and emotional well-being of its three billion users worldwide".