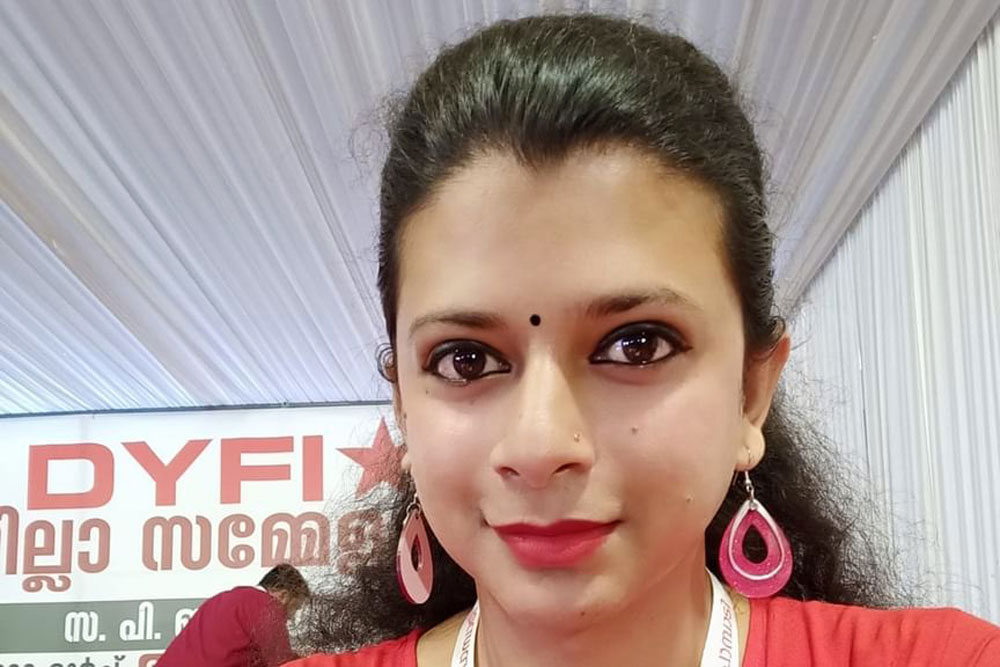 Laya Maria Jaison (Photos: Instagram )
Laya Maria Jaison, who declared herself as a transwoman in 2016, is a model, an occasional actor, social activist and now a political leader with the youth arm of the CPM, an otherwise male-dominated party that has often come under attack over poor representation at its top-tier panels for women and Dalits.
Although the CPM politburo got a Dalit representation in its 58-year history only in the recently concluded high-level summit, the 23rd Party Congress held in Kannur in northern Kerala, the biggest Left party has been prompt in promoting transgender people within and outside the party. In 2017, Kochi Metro Rail Ltd (KMRL) hired people from the transgender community as contractual employees through the CPM-ruled state government's Kudumbashree Mission to help them earn a living. However, the initiative was not a roaring success due to high attrition levels.
The rise of Laya Maria Jaison within the confines of the CPM's youth organisation DYFI is meteoric, to say the least. She is happy about being nominated to the Kerala state committee of the organisation within three years of her joining it. "It was a reward for me for standing up for the rights of the transgender community and for the community itself. I am happy that we are getting representation in key positions of political power. But society needs to change a lot. Our society still stereotypes the transgender community and discriminates against us. My work in the organisation includes addressing implementation of policies outlined by the state and the Centre," Jaison told Open on the phone from Thiruvananthapuram where she is now based. She was made the state committee member of DYFI in Kerala in the just-concluded state-level conference.
The 31-year-old was considered male until 2016, the year she came out of the closet before choosing to go for hormone therapy and sex-reassignment surgery to become a trans-woman. Born in Kottayam district in southern Kerala, she realised that she was special when she (then he) turned 13. "I was in class VIII when I found out I was different. The boys and men around poked fun at me then. I was male, according to them, but not male enough. The taunts became insufferable as years went by," recalls Jaison, who says that things turned nightmarish as she began to face psychological as well as physical attacks from fellow students and teachers after she joined the prestigious SB College in Changanassery, Kottayam. "Which was why after completing my BA in economics, I opted not to pursue my Master's but to go for a vocational course – panchakarma chikitsa – so that I could get a job at the earliest," Jaison narrates.
Following the completion of the course, she shifted to Mumbai to work at a Kerala ayurvedic clinic at Vile Parle. The transgender community is more organised in the country's commercial capital, but Jaison had not yet come out and found it difficult to cope with the situation there, she notes. "I returned to Kerala and then over the next few years got in touch with several others like me and decided to come out," she adds.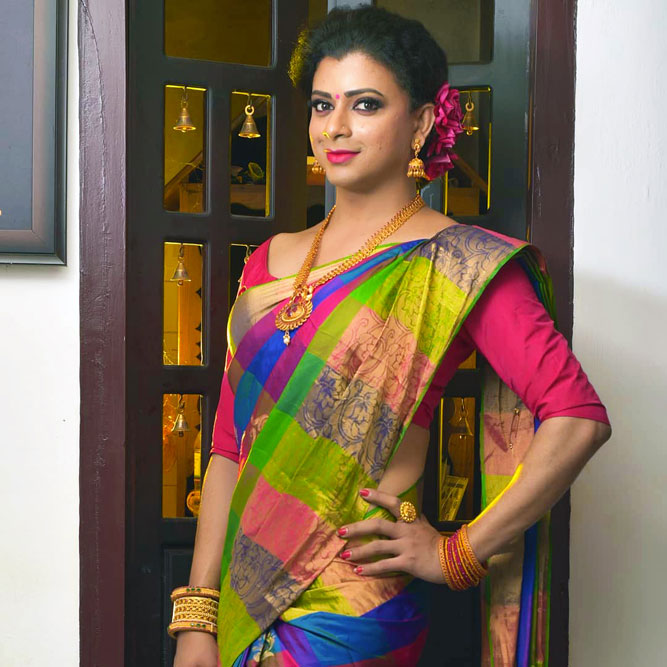 Over the next few years, she found the going smoother and discrimination less harsh as she secured jobs in the Kerala government, which she says is committed to pro-transgender inclusive policies. She went on to work as a project assistant in the transgender cell of the Social Justice Department, Government of Kerala, as a content creator at state-run Centre for Development of Imaging Technology (C-DIT) and so on. Jaison had already been associated with Dhwayah Arts, a charitable society aimed at promoting transgender community in art and culture. It was through that organisation that she competed in beauty pageants for transgender people and made it to the finals. She also went on to act in small and big films in various roles. When the pandemic hit, she was working on a film project which has since then been put on hold.
Jaison hopes that the next generation among the trans community will face much less discrimination because of the work their predecessors had done to make themselves visible and acceptable. She regrets that the mindset of our society hasn't changed much. "There are too many challenges, especially in securing shelter and jobs for the members of the community," she emphasises.
Interestingly, from zero representation in the recent past, members of the transgender community have increasingly found themselves in positions of political power globally. Official numbers are rising as more people come out publicly about their gender identity. In India, transgender people have made it to posts of mayor (some examples being Kamla Jaan in Madhya Pradesh and Asha Devi in Uttar Pradesh) and even as an MLA (Shabnam Bano was a member of the Madhya Pradesh assembly). Beauty pageants such as the Miss Transqueen pageant, which was launched in 2018, have mainstreamed transwomen and catapulted many to the global stage, creating job opportunities especially in the beauty and fashion industries besides hospitality, entertainment and creative arts.
Political power is crucial, asserts Jaison. She is optimistic about the future for the community notwithstanding myriad challenges. If conservative families like hers could "comprehend" the needs of transgender people, then things won't be as tough in the future, she says. But everything depends on how "each individual in the community works towards finding his or her or their own space in life as far as career and other goals are concerned. That is a prerequisite for social change", she adds. For the time being, Jaison is thrilled at her political elevation. It is a new beginning, she avers.