Artist-entrepreneur Svitlana Martynjuk lashes out at the Kremlin and says she feels betrayed by the Americans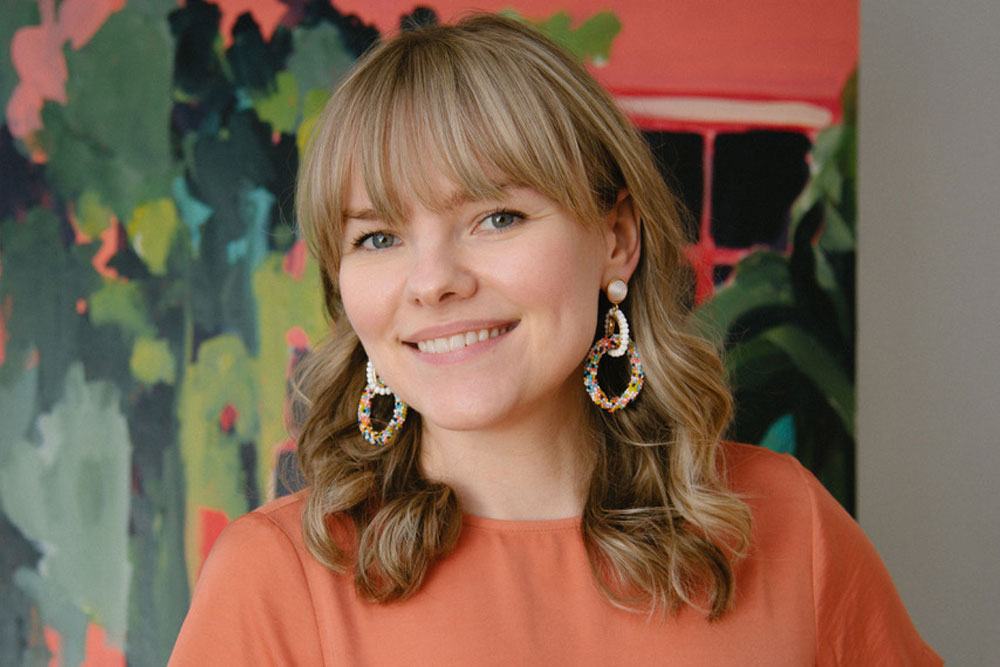 Svitlana Martynjuk (Photo by Steven Glynn)
Paris-based Ukraine-born artist and entrepreneur Svitlana Martynjuk is tense because she has a family back home. Her grandfather calls her to tell her she is her most favourite grandchild. His uncle sends her frequent video updates about the situation in their home city of Rivne in western Ukraine. "When my grandfather says he is proud of me, I sense that it could be my last conversation with him. He is 80 and there my hometown is being shelled. Anything can happen anytime. My grandfather tries to sound happy and confident, but I can feel that he is nervous. So is my grandmother who is in her 70s," Martynjuk tells Open, narrating the excruciating anxiety of the war in Ukraine that started on February 24 with the Russians invading the western neighbour. She is however glad that her mother is with her brother, a student, in Texas, US.
Martynjuk, 33, says that Ukraine has lived under the shadow of Russian aggression for more years than she was alive. "But we pretend not to take the threat seriously until something major like this one happens. Some people ask me, why don't you give some disputed areas to Russia and end the conflict. I tell them the conflict will not end with Ukraine doing that. More problems will surface. The threat is never going to go away whatever we do," she emphasises.
Russia, for its part, feels it is being encircled by NATO that, it says, has gone against earlier promises not to expand eastwards towards its territory by awarding memberships to one country after the other from the former Soviet bloc. Tensions rose following NATO's intentions to co-opt Ukraine into its fold in 2008, which later worsened following what Russians call a CIA-sponsored coup and the anti-government protests of 2013 and 2014 that resulted in the exit of pro-Russia ruler Viktor Yanukovych. Russians acted swiftly and annexed Crimea from Ukraine the same year. Since then, clashes have continued in the Donbas region of Ukraine that Russia has now claimed.
Martynjuk, who two years ago launched an organisation titled All SHE Makes to help women artists be part of an international directory and gain global access, distrusts both the Russian leadership of Vladimir Putin and the United States and its contrived foreign policy. "We want to move towards a democratic rule with a membership in the EU and towards modernity. But our rulers of the past who were pro-Kremlin and Russian rulers themselves want to hold us back."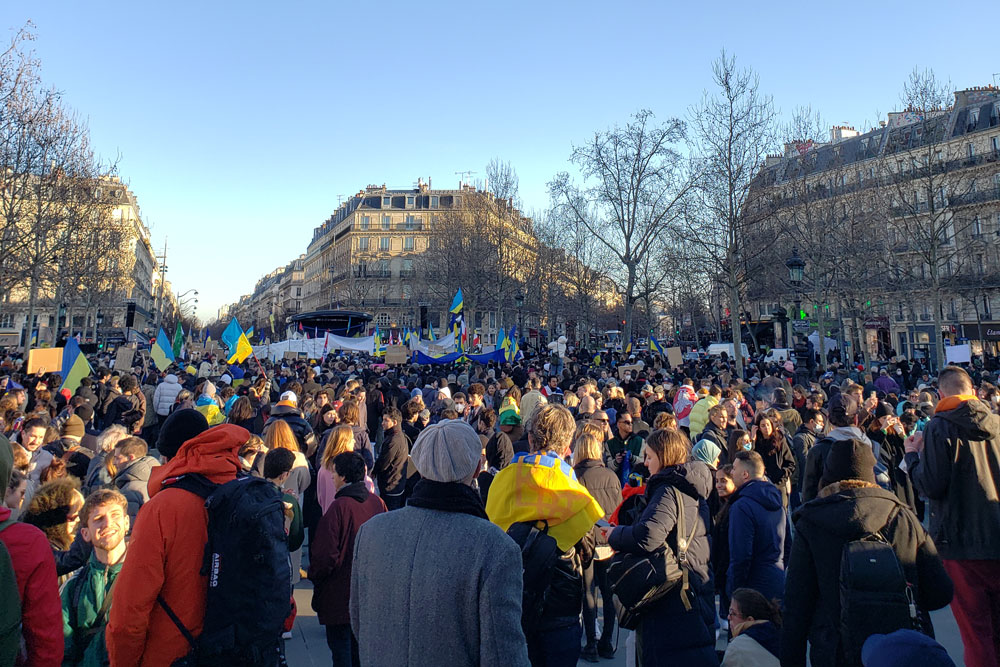 As with the US, Martynjuk says, that is a country which has a typical and acute tendency to "participate in everything that necessarily doesn't concern them". She adds, "We as Ukrainians feel betrayed by the optics and politics that the US plays. There is never help when we need it the most. I hate the politics played by superpowers."
Martynjuk knows her international politics well – she learnt human nature and geopolitics the hard way. She was persuaded to leave home for the US when she was just 16 to live with a "host family" in the small town of Tatum in 2005 as part of a student-exchange programme. It was a place of less than 1000 people at that time. "My parents thought that was good for me. I had no choice in the matter. I barely spoke English then; I had to repeat a year of high school to learn English," says the artist who now finances other women artists and helps them get visibility in the world art market. She also runs a magazine of the same name All SHE Makes to promote women who make quality art.
She had a roller-coaster ride for 10 years after arriving on US shores. She also couldn't return home to Ukraine for fear of being denied re-entry visa. After moving out of the home of the host family, whom she felt wanted her to leave in the first year of landing in the US, she attended a junior college where she spent 3-4 years as opposed to 2-3 years by others because she wanted to study multiple subjects, including art, her passion. "That was the hardest time in my life when I lived in such conditions that are unimaginable for anyone to live in. It is not something any child must go through. I was a child back then," she avers. She joined her bachelor's programme in Denton, Texas, studying psychology. She remembers that since she could work only on the campus, jobs were scarce – which meant she was always worried about money. "I was always late to pay rent," she recalls. She was later able to avail of residency.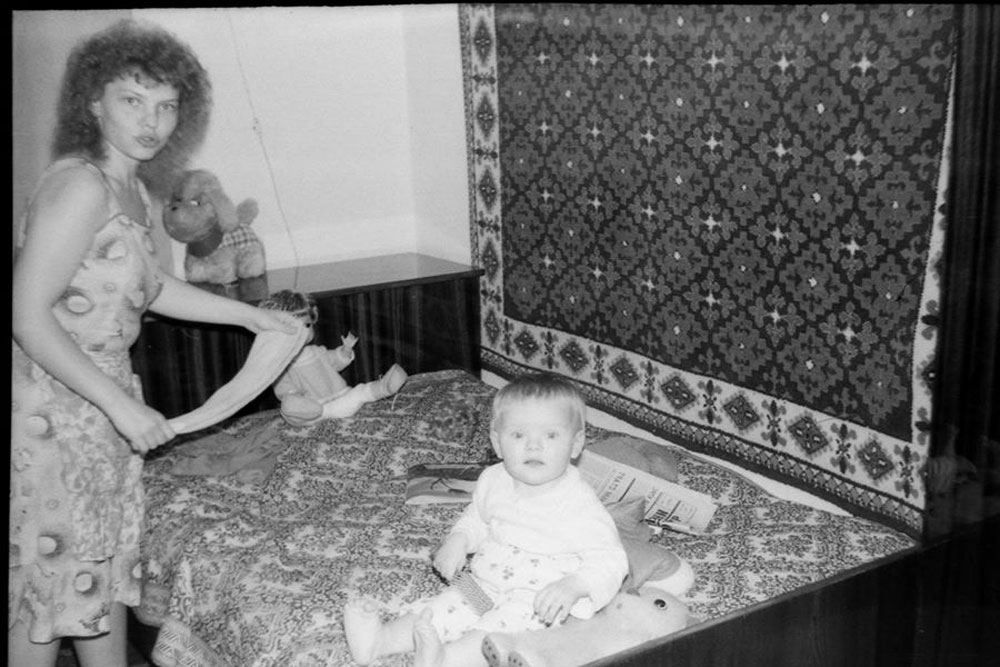 Since Martynjuk says she was in her "survival mode", always on guard, she learnt more about international and personal relations. After marriage, a major break happened: she got admission for a Master's at the Michigan State University in management, strategy and leadership. "It was one of their coveted courses and I was thrilled," Martynjuk notes.
With her husband and her two pet cats, she shifted from Michigan to Paris some months ago. "I am always worried about the situation back home although I have work to do. Our airport in Rivne was shelled some time ago. Every day I wake up to switch on the TV to see what has happened to my country and my city. It is so scary beyond imagination."
Martynjuk says that the Russian people are now going through what Ukraine went through in 2014 when, in the height of the protests called the Maidan Revolution, the government imposed martial law. "A few people in the Kremlin deciding what to do doesn't make us hate the Russian people. I have my Russian friends and they are living dangerously, too," says Martynjuk who speaks multiple languages, including Russian, Ukrainian, English, Spanish and French. "The people of my city are not sitting idle. They are helping each other, feeding each other with whatever they have, making Molotov cocktails and finding hope in serving each other. They won't give up. Even if a bigger war is upon us, we cannot afford to go back to life in a totalitarian regime," she sums up.