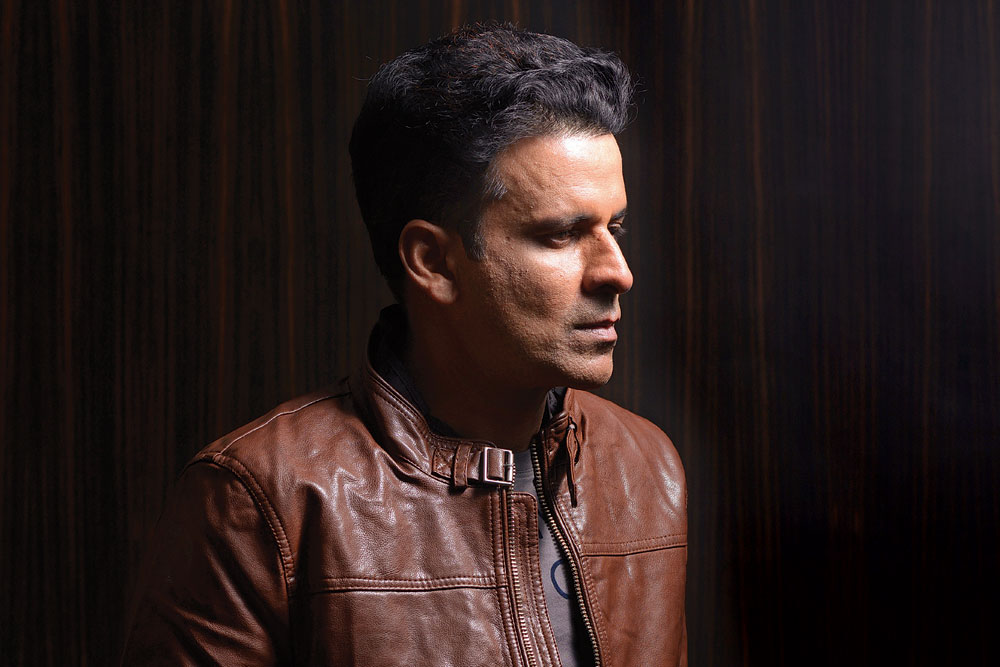 Manoj Bajpayee (Photo: Getty Images)
Do you think there will be films made separately for the OTT platform and for theatres? Or do you think one will cannibalise the other?
I want both to coexist and provide compe­tition to each other. That is my personal opinion. Problems arise when there is just one medium, which will end up get­ting more and more power. Such absolute power is not good. More mediums also mean more jobs for people. This industry is full of people with talent and commit­ment and therefore we need more jobs.
You have said in interviews that you almost made a Hollywood debut opposite Lynn Collins in a film that also starred Frank Langella and Justin Theroux, but that someone well-versed in astrology told you it won't happen. And finally, it fell through. Do you believe in astrology?
How will I answer this question (laughs)? Whether I believe in it or not is secondary. What is primary is that the movements of the sun, the stars and planets have an im­pact on the rivers, trees, crops, the ocean, mountains, weather and so on. I think it is naïve to think it won't have an effect on us humans. I think astrology is a product of ancient wisdom.
You came to Delhi from West Champaran in Bihar as a young adult with dreams of becoming an actor. How much of Bihar still stays with you?
See, it will never go away. I always tend to go back home and I feel refreshed when I experience the countryside there. Home is home and I had spent my first 18 years there, savouring the breeze, the weather, the smells and flavours of that place. It will stay with me forever. I always have Bihar in me. I am also homesick for Bihari food, especially dishes made during festivals. I always miss them when I am away.
As an outsider in the industry, you seem to have struggled all your life. Even after success and a long list of acclaimed movies, it appears that the going still hasn't become easy for you despite your talent. Do you agree with this perception?
There is always space to do what you want to do if you really want to do it. Struggle is part of life. I will always keep looking for better and better stories and storytellers. Things are a little better after the emer­gence of OTT. And the humongous success of The Family Man has made things better. I keep looking for more directors I can work with. Earlier I had to keep waiting for good roles, and there were long gaps between them. I had to do commercial films to stay afloat while waiting for good roles. That has changed now.
After Satya, how hard did you have to try to tide over the character of Bhiku Mhatre that became a synonym for you?
I never tried anything. I was never worried about the image, frankly. I was not wor­ried about getting good and different roles after that, because I had faith in my work and devotion to films and characters. My aim was never to be part of potboilers but to be part of great storytelling. That drive helped me grow.
What are the lessons from acting in non-Hindi movies, especially those in the south? How different is Bollywood from the world of regional movies?
I hate to call them regional movies be­cause they are more national than nation­al movies. They are far more evolved than many films made for national audiences. I was always aware of that strength that most non-Hindi language movies had. So, I was lucky to learn a lot of things watch­ing movies made in other Indian languag­es early on. I have learnt a lot from acting in those movies, too. But many people are now getting to watch non-Hindi films thanks to OTT. They have started talking about that rich culture only recently.
Who are the directors you gel easily with, like milk and water?
(Laughs) The list is long. Some of them are Anurag Kashyap, Neeraj Pandey, Raam Red­dy, Abhishek Chaubey, Hansal Mehta. And there are many more; people will be upset with me for leaving them out (laughs).
Whom do you consider your best co-actors?
Tabu, Gajraj Rao, Konkona Sen Sharma and many more.
What makes you happy about the new trends in Indian films and what makes you sad?
What makes me really sad is that the quality of films is often determined based on collections at the box office. That often leads to celebration of mediocrity. The day the numbers are used to measure the quality of a movie, then you will get poor-quality movies. What we need are good, high-quality films and box-office collections cannot be the sole factor to determine creative success.
The trend that makes me happy is that there are a lot of movies getting released now that are excellent in terms of storytelling and direction. OTT has really opened the gates. It has thrown the ball in the court of directors and writers.
Which among your roles are your favourite?
Those in 1971, Gali Guleiyan, Shool, Sonchiriya.
What kind of music do you listen to?
I don't have great patience for film songs any more. I listen to classical songs mostly. I listen to Bhimsen Joshi, Kishori Amonkar, Abida Parveen and a few others.
Coming back to The Family Man, were you amazed by the great games that nations play about which ordinary people have no clue?
We always thought that intelligence agents wore tuxedos and walked around like James Bond. This series bust the myth many people had about our intel people who are as middle-class as middle-class can get. They face the same set of problems at home as the ordinary folk face. They have to live on a tight budget, manage a family and take care of their children's schooling. They are actually heroes who work without any special perks and their sacrifices never come to light because of the nature of the work they do. They deserve our respect and gratitude.