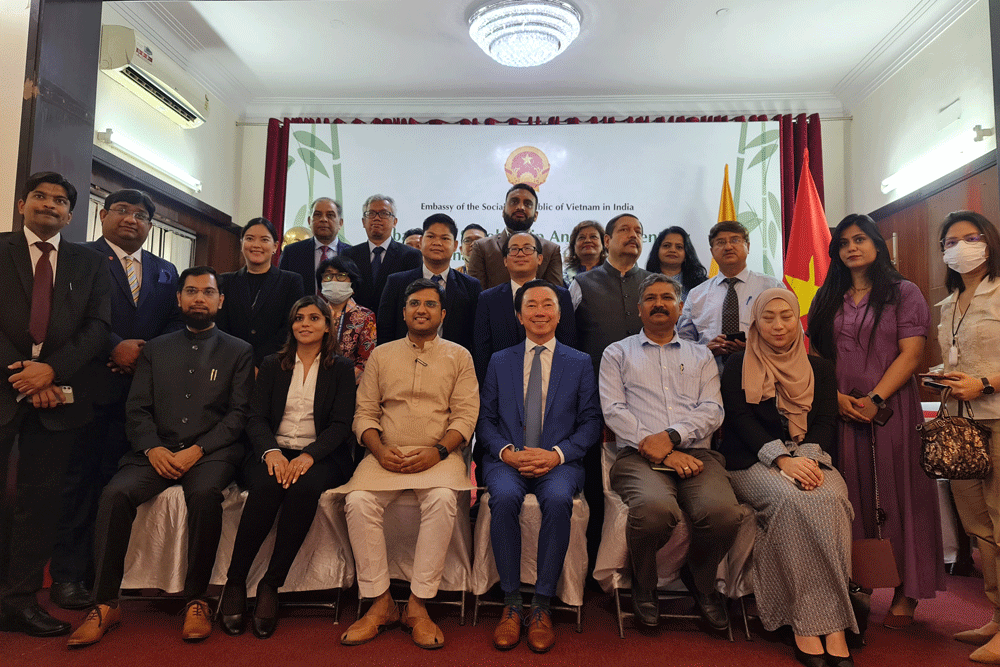 Ambassador Pham Sanh Chau (in blue) at the MoU signing ceremony in New Delhi on May 17, 2021
New Delhi, March 17, 2021: Vietnam, which enjoys robust diplomatic and defence ties with India, now wants to send more of its students to colleges here as part of a long-term commitment to enhance relations on the education segment. Although some students from the Southeast Asian nation come to Delhi and other cities through scholarships offered by the Indian government, that is not enough because the numbers are still low, says Vietnamese Ambassador in New Delhi, Pham Sanh Chau.
He told reporters today that MoUs signed on March 17 between Vietnam and three private educational institutes in India will ensure that more students come to this country to pursue studies. Called the 'Ambassador's scholarship programme', this new initiative will pay for the tuition fee, lodging and meal costs of Vietnamese students in undergraduate, masters and PhD courses in India.
The Vietnamese envoy said that he hopes the scheme will further deepen ties between India and Vietnam, which are thick defence allies since both countries are wary of China's expansionism in their neighbourhood. Both nations have held several joint military exercises. In a post-Covid scenario, Vietnam's largest city, Ho Chi Minh City, would be just three and a half hours from New Delhi.
Pham Sanh Chau said some Vietnamese educational institutions will shortly offer scholarship schemes for Indian students to join colleges in Vietnam, especially medicine, and for Vietnamese students to learn technology in India.
Vietnam, which has benefited enormously from high labour costs in China and the US-China trade dispute, has seen its manufacturing sector grow rapidly over the past decades, and it is one of the rare countries to post a steady economic growth despite the COVID-19 induced lockdown. The IMF had complimented the country for taking decisive steps to contain the health and economic impact of the pandemic. Vietnam was able to corner the benefits of anti-China sentiments in the West.
Meanwhile, ambassador Chau said on the sidelines of the event where MoUs were signed with Indian private educational institutions that he considers himself successful in making Vietnam an attractive and value-for-money wedding destination for Indians. He said he will do more outreach programmes to attract rich clientele from India besides tying up with travel websites to offer package tours for weddings. Two years ago, Vietnam was in the news for hosting a week-long Indian wedding in Phu Quoc, one of its idyllic islands off the coast of Cambodia in the Gulf of Thailand. Vietnam is known for its scenic, yet largely untapped locations and pretty white-sand beaches.
The ambassador said he has also had talks with a few film producers in Bollywood to make Vietnam a film shooting hot spot for filmmakers from here. He didn't disclose other details of these talks and meetings. The ambassador had announced earlier that a consulate will be set up in Chandigarh in order to boost trade and tourism.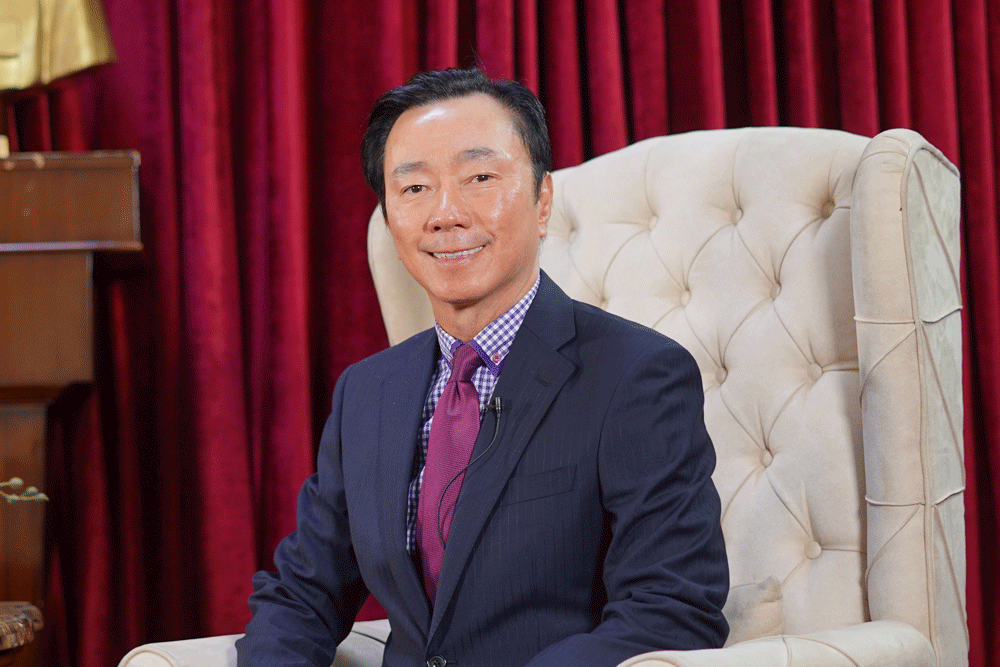 The ambassador pointed out that the reason many Vietnamese students do not consider India as an educational destination is because of perceptions that Delhi is unsafe for women and that Indian cities are highly polluted. He expects to allay such fears through specific campaigns to address the concerns of parents of aspiring students. As of now, the majority of foreign-degree seekers from Vietnam head to the US, Australia and Singapore besides other nations. The educational institutions that signed MoUs with Vietnam include Integral University of Lucknow; Kalinga Institute of Industrial Technology in Bhubaneswar; and Rishihood University of Sonepat, Haryana.