Jonathan Kimmelman, Director of the Biomedical Ethics Unit, School of Population and Global Health, McGill University, Canada, talks about ethics, data, vaccine frontrunners like Pfizer and others — and more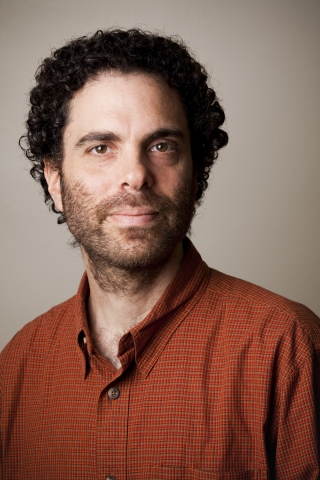 Jonathan Kimmelman (Photo: Claudio Calligaris)
Renowned vaccine scholar Jonathan Kimmelman is looked up to for his incisive comments on the fight to stop the spread of Covid-19. His research includes social and policy challenges in testing novel medical technologies in human beings. Professor Kimmelman, who is Director of the Biomedical Ethics Unit in the School of Population and Global Health at McGill University, Canada, spoke to Open about recent announcements by Pfizer and other vaccine makers, ethics of vaccine development, priorities that must be given for low income and middle-income countries and the need to collect solid evidence at each stage of clinical trials. Edited excerpts from an interview with the award-winning scientist:
Pfizer is gung-ho about early data from its Covid vaccine trials. The company also stated that its vaccine's efficacy is 90%. Are you skeptical about these claims? Are these claims of positive effect of a vaccine likely to diminish at a later stage of trials?
I don't have any reason to think Pfizer would send out misleading information. But I also think there is a lot we don't yet know about their vaccine – and we should keep this uncertainty in mind. For one, Pfizer has not yet reported all outcomes and analyses, and it is possible that further scrutiny of their data may qualify some of the stunning claims in their press release. Besides, we do not yet know how long their vaccine confers protection, and also its impact on transmission. Finally, often large effects early on diminish with time, or safety issues are discovered when a vaccine is used in a larger, more diverse population. So, we should all recognize that while things are looking very promising there is still a lot we need to learn about their vaccine.
You have said that only around 11% of drugs that are put into vaccine development show enough safety and efficacy to get FDA approval. Is that based on any historical study or survey?
It is based on a study my team is publishing in Annals of Internal Medicine. We looked at all vaccine developments since 2005 targeting emerging or re-emerged viral infectious diseases. Only about 10% advanced from phase 2 to licence.
That study has also shown that "the average timeline for development of a successful vaccine from phase two testing to approval was about 4.4 years". But you are hopeful that thanks to the high budgets and greater participation, the timeline in the case of Covid-19 will be different. How early do you think we will have a vaccine to stop Covid?
Based on Pfizer and Moderna's announcements, there are good reasons to think it will be sooner. Which means past experience has not been a prologue for the SARS-CoV-2 vaccine development.
Vaccine frontrunners like Pfizer, Moderna, CanSino Biologics, University of Oxford-AstraZeneca, Novavax, CureVac Sanofi-GlaxoSmithKline, Merck & Co. and Sputnik V are all vying with one another because — besides the social cause part of it — this is also a great commercial opportunity. What are your concerns about the ethics of making a vaccine in this particular context?
Once the vaccine demonstrates safety and efficacy, it would be important that its manufacturer meets high standards, and that the vaccine is distributed fairly and to those who have the greatest need. If there are multiple vaccines, it would be important to know how each performs in different populations, and to have evidence about comparative safety and efficacy. This last one may be hard to collect.
How do you think can vaccines be made affordable to people in developing and emerging countries?
It is paramount that vaccines be accessible to persons living in low- and middle-income countries (as well as pockets of poverty in high-income countries). After all, many vaccine candidates will have been tested precisely in these populations. Their disadvantage has made them great populations to enroll in vaccine studies and their disadvantage gives them a strong moral claim for being near or at the front of the queue when vaccines become available.