China's weeks-long aggressive posturing in eastern Ladakh — which has resulted in deaths for the first time in an India-China standoff in 45 years — is an attempt to avenge the humiliation it suffered in Doklam three years ago at the hands of Indian forces, says a senior army officer who was involved in several talks with the Chinese in the past.
Major General M Vinaya Chandran, who retired last year from the Indian Army and was part of the LAC (Line of Actual Control) working group, believes that the People's Liberation Army (PLA) may have launched its efforts to "teach India a lesson" soon after the setback in Doklam, a territory inside Bhutan, India's staunch military ally. In the June of 2017, China had made unilateral and unprovoked attempts to alter the boundary in Doklam in Bhutan and extend an existing road southward, forcing India to cross the Sikkim border to stop the Chinese troops. By the end of August, China had to pull out its troops.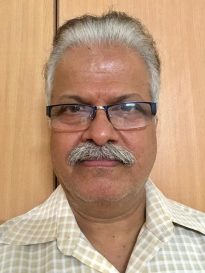 Chandran spoke to Open in the wake of an India-China face-off on the night of June 15 in the Galwan Valley along the LAC, which is the de facto border, in which several Indian officers and soldiers lost their lives. The Army said in a statement that there were casualties on both sides and that the clash took place on Indian territory. These skirmishes took place near Patrolling Point 14 in the Valley in which Indian and Chinese troops fought each other. Government sources told agencies later that at least 20 Indians died in the violent confrontation and that the number could rise. Earlier, there were encounters between both sides on the north bank of Pangong Lake on May 5 and 6.
The army veteran told Open that this is an extraordinary situation, but he doesn't expect the flare-up to slip into a major military confrontation between India and China. Chandran, a specialist on China, also describes as "smokescreen" claims made in the Chinese official media that it was India's decision last year to bifurcate the border state of Jammu and Kashmir and get rid of special provisions enjoyed by the people of the state that infuriated China, which has its share of border disputes in the region. He also downplayed construction activities on the strategic road to Daulat Beg Oldie from Durbuk as another 'provocation', saying it has been under construction for close to two decades. He proffered that China wouldn't want its global image tarnished any further following the criticism of its handling of the COVID-19 pandemic that originated in Wuhan, a Chinese commercial hotspot. Beijing, meanwhile, accused Indian troops of crossing the border into China along the LAC.
The last time deaths were reported in an India-China faceoff was in the October of 1975 when an Indian patrol was ambushed by Chinese soldiers in Arunachal Pradesh.
Meanwhile, China claimed casualties on its side as well. Hu Xijin, editor-in-chief of Chinese and English editions of the state-backed Global Times, tweeted, "Based on what I know, Chinese side also suffered casualties in the Galwan Valley physical clash. I want to tell the Indian side, don't be arrogant and misread China's restraint as being weak. China doesn't want to have a clash with India, but we don't fear it." Other reports from China claimed that five PLA soldiers were killed in the incident.
Over the past few weeks, Indian and Chinese troops have confronted each other in many parts of eastern Ladakh, including Pangong Lake, Galwan Valley, Demchok and Daulat Beg Oldie. India had earlier confirmed that a large number of Chinese army men were deployed along the LAC.