Simone Ahuja lives not far from the hot spots of Minneapolis, the epicenter of the violence and protests that have hit the US over the death of a 46-year-old African-American named George Floyd during a March 25 arrest when a white policeman knelt on his neck and ignored his pleas that he could not breathe. "It was so egregious," says Ahuja about the cold-blooded murder by a member of the police force often accused of being racist.
From her home she could see fires blazing and smoke billowing up in the air until a strict curfew was finally enforced a few days earlier. "It is eerily silent now," she says. For someone who has spent her entire life in the twin cities of Minneapolis and St Paul, the large urban area built around the Mississippi, Minnesota and St Croix rivers, Ahuja is crestfallen about the social unrest and the unending race crimes. The problem, she says, lay in a refusal to address the race divide by pretending that it is no longer stark. Some white people trivialise the subject as a mere socio-economic problem–their logic is that if you are a poor white person, you end up facing similar problems as a poor black. Such an argument, says the mother of two, completely undermines and removes the conversation around race.
When she was growing up, Minneapolis was more peaceful than other American cities because it was a white-dominant society where the concerns of blacks and other minorities were rarely in the mainstream. Now that they have come to the fore in discussions, some people feel increasingly insecure, points out Ahuja, a noted innovation strategist and author of the best-seller Jugaad 3.0. The consultant has made a name for herself through a concept she calls jugaad innovation or frugal innovation that helped American companies make do with lower resources following the economic meltdown of 2008. In an earlier interview to me, she had said that one of her functions was to help companies shift from making high-quality products in a resource-surplus situation to making them without compromising on quality in a resource-scarce environment. She drew a lot of inspiration from India, but hastens to add that jugaad innovation, which is a metaphor for using minimum resources to make functional products like a refrigerator made of clay and so on, is different from jugaad, which is synonymous with lazy behaviour and sloppy work.
She now works with the state government of Minnesota, other government agencies and several Fortune 500 companies, she says.
Although upbeat about her collaborations with Minnesota Governor Tim Walz and many state Commissioners, Ahuja is piqued that the federal government under President Donald Trump has apparently given people the notion that racist actions are more or less acceptable. Racism is a cultural problem in the police forces, she says. In the twin cities, whites form 60% of the population and account for 80% of the police forces. On the other hand, blacks who are 17% make up just 8.8% of the police forces. Minnesota has the highest education gap between races in the country, worse than even Mississippi and Alabama where black people have historically been targeted for lynching and stripped of opportunities for education for long. Professor Carol Anderson at Emory University has written extensively about how such states had relentlessly tried to disenfranchise and deny black people education and even driving licences besides thrusting criminal cases upon them to deny them constitutional rights. Anderson has also rightly said that the 2016 Presidential elections were held without the protection of the Voting Rights Act and saw black voter turnout decline by 7%.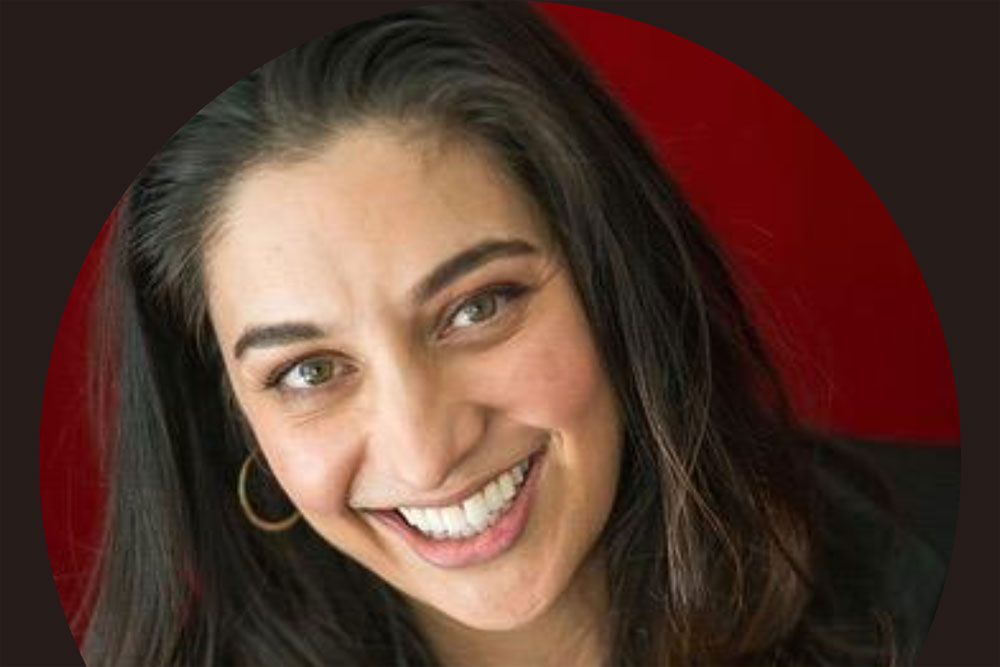 Like many others, Ahuja, who is also a qualified dentist, is disturbed by the accelerating militarisation of the police forces in the US. While situations that demand military-like action are few and far between, such actions are being taken by police in simple cases, she notes. "Police here always have guns and this is not the case in other countries. There is a lot of spending on equipment and police gear. The real data tells us that all this doesn't help police save lives." What makes it worse, she notes, is that such military actions by the police are targeted disproportionately against black communities. Stereotyping of African-Americans exacerbates the menace. "People have stopped trusting the police. We have no trust in the federal government either," she says, emphasising that black people live in constant fear of unfair treatment since many white policemen hate them for the colour of their skin.
Amnesty International recently said that US policemen train in Israel alongside military officers. "Many of these trips are taxpayer-funded while others are privately funded," the group said. Incidentally, the city council of Durham in North Carolina has banned training and exchanges between Durham's police department and the Israeli military, sensing that such tie-ups are resulting in police excesses back home. According to Ahuja, the police in the US are often the judge, jury and executioner during their work. "That is a massive problem," she says.
Ahuja, while calling for demilitarising of the police in the US where most cities are notorious for forces being racially biased, feels that many of those who are in favour of Black Lives Matter campaigns are also part of the problem. Many white people, she says, have joined the protests following the death of Floyd, but she is upset with most of them for not showing an inclination to take the vexed issue of racial divide by its horns and discuss it in public. "White men and women have to play a huge role here in a meaningful and not a superficial debate. This is not happening here still. There has to be a systemic change here."
The lack of openness is worrying, Ahuja says, talking of the Minnesota 'nice'–which means one appears to be decent, but is not exactly open and welcoming. She was once told by a friend that Minnesotans will give you directions to any place except their home. "I came from privilege and was educated and encouraged to excel, whereas a lot of people of colour, especially blacks and native Americans, came from instability, from families that had been ripped apart, and from violence that was thrust upon them." Her mother, a physician, and father, an architect, migrated to the US to study and then to work. They made Minnesota their home in the 1970s. Ahuja went to schools in the twin cities which were once Democrats' turf.
"I went to a couple of different schools, one was a public school in the city where there was diversity and a large African-American population, and that was really unique because many of those in the administration and teachers were African-American, much more than you would see in a typical school here," she remembers. Ahuja goes on, "When I went to a prep school where there were very few people of colour, the ones who were there were treated well, but even I felt othered there. There isn't anyone who looks like you. That somehow gets into your psyche."
The Minnesota state is turning more Red now, says Ahuja, with the growing presence of extreme right-wing elements. They, too, have expressed solidarity for pro-Floyd protests. "I think they are out to create violence and chaos to start a race war," warns Ahuja, who is also the founder of Blood Orange, a marketing and strategy advisory boutique with a focus on innovation and emerging markets.
Stereotyping of black people is rampant even among people who hang a Black Lives Matter banner outside their homes in some of the toniest areas of the US, Ahuja says, citing an example. A senior black executive who lives near the Lake of the Isles, an affluent neighbourhood in Minneapolis, was heartened to see Black Lives Matter signs around many homes there. But on one occasion, when he went to call on a neighbour out of courtesy, nobody opened the door. "Sometimes it would be okay to say hi," Ahuja recalls him telling her. "He is a perfect example of the odds stacked against black men." It is for this simple reason that she calls the slogan, All Lives Matter, ridiculous. "It is like going to someone's funeral to say, I too have experienced loss," she says and then shares a quote from the late American human rights activist Malcolm X about the meaninglessness of frivolous concessions: "If you stick a knife in my back nine inches and pull it out six inches, there's no progress."
Ahuja, according to her CV, has served as a consultant to the Centre for India & Global Business at Judge Business School, University of Cambridge, and as an associate Fellow for the Asia Society in New York City. Now busy with COVID-related social work, Ahuja says she is working on a new book, also linked to jugaad innovation and India. This time, it is specifically about emerging technologies. For now, she is deeply anxious about how the protests are going to hurt black lives further, especially at a time when the Coronavirus death toll among African-Americans is thrice that of the others in the US.