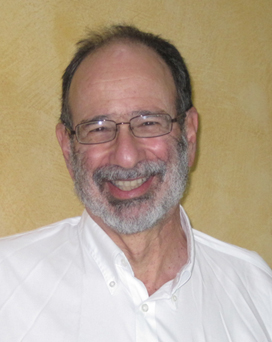 Nobel Prize winning economist Alvin E Roth was down with COVID-19 last month before he recovered and started teaching again at Stanford University where he is the Craig and Susan McCaw Professor of Economics. An author of several best-selling books, including Who Gets What — And Why, Roth is a specialist in multiple fields such as game theory, market design, experimental economics and so on. An alumnus of Columbia and Stanford universities, the acclaimed American academic is known to be obsessed with finding solutions to 'real-life' problems. The 68-year-old spoke to Open about the disease he was infected with, worldwide lockdown, wealth inequality and so on. Edited excerpts:
Could you describe your experience as a COVID-19 patient?
 It's hard to be sure where I was exposed to COVID-19, but most likely it was when I returned home from a funeral in New Jersey, one of our early US hotspots for coronavirus, in a crowded plane on March 11, and started to have symptoms a week or so later. The whole thing was over in a month, with only one really difficult and somewhat dangerous week of high fever and low oxygen. But I wasn't hospitalized, and after another month I'm now fully recovered.
Great. You said in an interview that remote working and other related tasks may endure for long. Will that contribute to a less humane social behavior among colleagues, teachers and students, employers and employees? 
My impression is that, although students and teachers at Stanford are now communicating remotely, there's actually a good deal of empathy and compassion, with people keeping track of everyone's health and wellbeing. But the Internet can't replace direct human contact, so I'm looking forward to the end of lockdowns here, although that may take a while.
Do you think the idea of experience — such as dining out, watching a movie in a cinema, watching a dance programme and so on — will make lives far more monotonous and insipid than it is today? Would it lead to any chaos or mental illnesses in the world?
I'm hoping to go to music and dance concerts again, and dining out with friends, since those are great pleasures. But I think we may have to wait a while.
Do you think certain habits (regular international travel included) will become normal in the long term? And if yes, how long will it typically take?
I think international travel will come back, but at least for a while it will be more difficult (and more expensive) as planes have to be cleaned more carefully between flights, and perhaps passengers have to be seated further apart, etc.
How concerned are you about the loss of jobs, especially in countries such as India where people in very low-income (informal) jobs are bearing the brunt of the lockdown? Is wealth inequality set to rise rapidly? If yes, what do you think would be the fallout of such trends?
In the near term I am very concerned by the loss of jobs. Not only is wealth inequality rising as a consequence, but also the consequences of wealth inequality are growing. Prosperous office workers can work remotely and be paid, but many manual workers can't work remotely, and aren't being paid.
Do you feel countries that went for lockdowns without concrete plans for capacity building (more testing avenues, health care and isolation and quarantine facilities, etc) were making a huge mistake?
It's certainly a mistake to have been caught without plans and preparation. It's less clear whether lockdowns are a mistake. We're going to learn a lot more about that in the coming months, as lockdowns are relaxed with perhaps inadequate planning.