AT THE HEIGHT of the General Election campaign in March this year, crowds in the Tribal village of Baranti in Raghunathpur area of Purulia district, West Bengal, were upbeat because they no longer had to answer the call of nature behind sal trees or even far away where they risked being bitten by venomous snakes.
Women were the most jubilant because they had a sense of relief in knowing they could relieve themselves at any time of day. They had toilets of their own for the first time in their lives, a luxury for which they thought they would have to wait much longer. Some of them had used similar toilets at the mall whenever they visited Asansol.
Barunni, a cheerful Tribal youth who had his curious son in tow, was beaming because some basic amenities—toilet, access to tap water—had changed his life forever, and that of his nuclear family, ever since they had started using them a few weeks earlier. He, however, admitted he knew nothing about what would be done to manage the waste months or years later. "We will figure a way out," he said, rather cleverly. It was as if he had nothing more to worry about because the Narendra Modi Government's flagship Swachh Bharat Mission (SBM), launched on October 2nd in 2014, had revolutionised his and many lives around him.
The mission envisaged meeting its targets, which include open-defecation -free (ODF) India, by October 2nd, 2019, the 150th birth anniversary of Mahatma Gandhi, who had once said that sanitation was more important than independence from British rule. On the occasion of the launch, Prime Minister Narendra Modi had said, "A clean India would be the best tribute India could pay to Mahatma Gandhi on his birth anniversary." Modi also gave a call to the people of the country to—at least for the time being—place more importance on building toilets than temples. The Prime Minister had also set a target of constructing more than 100 million new toilets in rural areas alone by 2019. Tridip Suhrud, noted Gandhi scholar and author, avers that this scheme is indeed a very important tribute to Gandhi for whom cleanliness was top priority, and for whom cleanliness of the mind was as important as cleanliness of the body. "He had a lifelong commitment to both," Suhrud points out. Alongside, Suhrud says, Gandhi also advocated dignity of both labour and the person; both were worthy of respect for him.
Ahead of the deadline for achieving the ambitious goals of SBM, reports by reputed international organisations suggest that, despite the numerous hurdles which will be discussed later, SBM has had a positive impact on various sectors, including health and the economy. A study by the Bill and Melinda Gates Foundation that probed the health impact of SBM came out with a stunning finding: children and mothers who were from ODF areas have better health and nutritional outcomes. The details of the report offer greater scope for cheer. As much as 32 per cent fewer cases of diarrhoea were reported among children in areas where people do not defecate in the open. Typically, diarrhoea kills over 170,000 Indian children below five years of age every year. Such 'cleaner' places also reported, on an average, 15 per cent fewer cases of stunting among children and 37 per cent fewer cases of women with lower body mass index. According to the latest numbers, 39 per cent of Indian children under age five are stunted—and all this causes collateral damage, including impaired brain development.
INDIA HAS A notorious reputation for open defecation and people's predawn hunts are recurring themes in movies and literature. According to studies, India produces 1.7 million tonnes of faecal waste every day and close to 600 million Indians practised open defecation until a few years ago, the highest number for any single country. The writer VS Naipaul wrote in An Area of Darkness, 'Indians defecate everywhere. They defecate, mostly, beside the railway tracks. But they also defecate on the beaches; they defecate on the hills; they defecate on the river banks; they defecate on the streets; they never look for cover.' He pokes fun at Indians saying they appear claustrophobic if they have to use an enclosed latrine. Of a nation with which he had a strange love-hate relationship, Naipaul had many complaints, the most genuine being their deceptive sense of cleanliness by never talking about those 'squatting figures'. He called it a collective blindness.
It is in this context that Gandhi earns respect from Naipaul. He wrote in the same book, 'Gandhi looked at India as no Indian was able to; his vision was direct, and this directness was, and is revolutionary. He sees exactly what the visitor sees; he does not ignore the obvious. He sees the beggars and the shameless pundits and the filth of Banaras; he sees the atrocious sanitary habits of doctors, lawyers and journalists. He sees the Indian callousness, the Indian refusal to see. No Indian attitude escapes him, no Indian problem; he looks down to the roots of the static, decayed society. And the picture of India which comes out of his writings and exhortations over more than thirty years still holds; this is the measure of his failure.'
Until SBM was kicked off, more than half the world's population that defecates in the open lived in India. In their work, Where India Goes: Abandoned Toilets, Stunted Development and the Costs of Caste, authors Diane Coffey and Dean Spears argue that while the rest of the world was fast adopting latrines to improve sanitation, India lagged behind despite numerous governmental schemes to address the concern over open defecation thanks to caste, ritual purity and untouchability.
It is exactly this widespread impression about India that the new Government of Modi wanted to change in 2014 through an aggressive campaign. After all, faecal waste poses a serious challenge to safe and healthy living because it contaminates water bodies turning them into a veritable reservoir for disease-causing germs. The technology that the Government wants to put in place drastically slashes the possibility of people coming in contact with germs. There has been a great deal of success indeed though more measures are in order.
A study conducted by UNICEF to assess the economic impacts of SBM found that a household in an open-defecation-free village is 'able to avert medical costs and is able to save up to $712 per annum'. Households also profit from a hike in property value and reduce the time lost from sickness and seeking a place for open defecation, which can be used more productively. The UNICEF report states that better sanitation leads to lower mortality rates and there is an economic value attached to saved lives. Specifically, the report says that 82 per cent beneficiaries have felt that their status and prestige have increased due to SBM; 87 per cent women surveyed reported that they feel safer after getting a toilet at home. It also said that compared with 38 per cent in 2014, sanitation coverage in rural India is now over 99 per cent. A brute majority of those who defecate in the open were in rural India. An independent verification of SBM, conducted under the World Bank support, confirms use of toilets in India's countryside, now home to 100 million new toilets, is at over 96.5 per cent. Till date, over 580,000 villages across 639 districts have been declared open-defecation-free.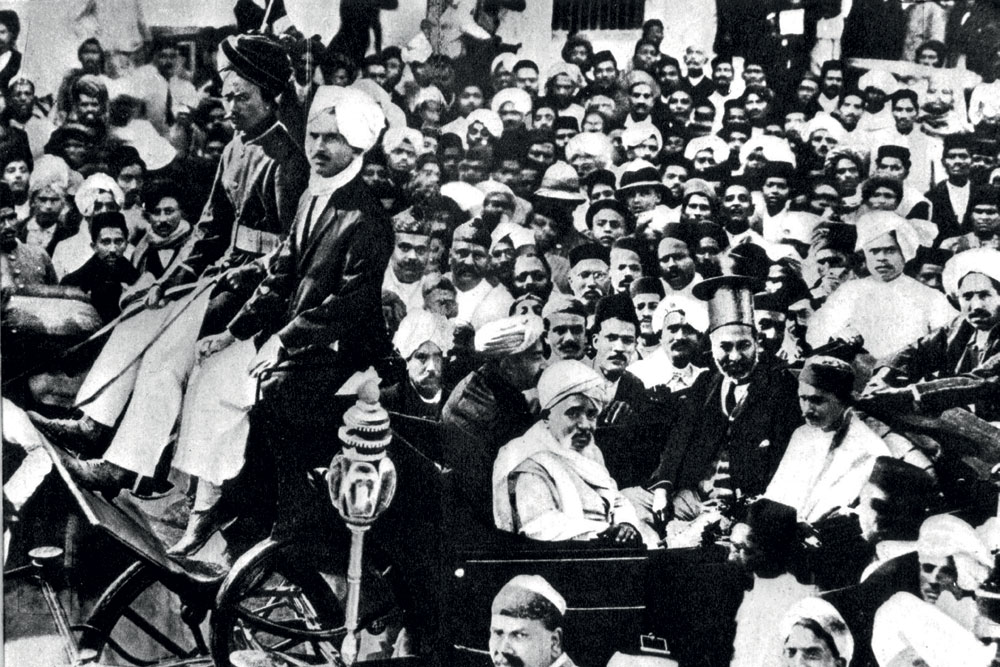 KN Raveendran, a carpenter who lives on the outskirts of Mangaluru, says that the scheme has changed the "landscape" of his neighbourhood where men and women mostly defecated in the open. Similarly, Sagar Subba, 25, a school teacher in Singtom, Darjeeling district, has observed toilets being constructed with gusto in the area around his residence. "All the genuine people have got toilets," he says, referring to the poor who had been defecating in the open earlier, "and even those with private toilets have made renovations." According to him, people are using these new toilets and do credit the Modi Government for the change in their lives, though half the population in the area is against the BJP. He, however, says he cannot comment on the quality of the toilets as he had already had one in his own home. His sister Yana, 32, is cautiously optimistic: she says that the new toilets are being constructed with bamboo instead of steel pipes and are collapsing after just one year of use.
Speaking to Open last year, one of the bureaucrats who played a pivotal role in SBM, Parameswaran Iyer, talked about how this mission was different from earlier cleanliness drives. Iyer said that the gamechanger was the Prime Minister's leadership and advocacy. "He put it at the top of his agenda. In any country, a programme gets momentum when the chief executive is personally involved." One huge difference, he said, was that outcomes (ODF counts) were used as a yardstick of success, not output (construction of toilets). A village was declared ODF if each of its households had access to toilets and residents stop defecating in the open. "This necessitates the community as a whole taking upon itself the responsibility of triggering behaviour change among its residents, implementing a community movement to build and use toilets and making their village open-defecation-free. An ODF village [has significant health and economic benefits and also] safeguards the security and dignity of women and girls," Iyer had said.
Of course, SBM-Gramin has laid greater emphasis on a community-based approach to sanitation. Nothing short of it would work in a country in which, according to the 2011 Census, more than 67 per cent of rural households did not have access to toilets. Yet, since it is not poverty alone that prompts people to defecate in the open, it is imperative for any government initiative to fight another reason that causes this menace: social acceptability for the habit. This explains why even Bollywood stars like Vidya Balan were roped in for radio and television commercials exhorting village folk to make ODF households a 'prestige issue'.
MEANWHILE, SOME agencies have contested the Centre's claims saying many households still practise open defecation because they have no access to water. The National Sample Survey Office (NSSO) data of 2015-2016 showed that six out of 10 toilets built under SBM do not have proper water supply or drainage. Then there is a problem of being in debt. Reports from Haryana indicate that many people who built latrines were not reimbursed the Rs 12,000 they could avail of for building them. In other parts of the country, especially in cities such as Mumbai which had been declared an ODF city some time ago, scenes of undernourished men and children defecating by the side of the road or beside railway tracks continue to regale early-morning, airport-bound traffic. Dhaval Desai of Observer Research Foundation has written extensively about the Maximum City where sanitation facilities are unable to serve the basic needs of the city's slum-dwellers. Those who operate pay-for-use toilets turn them into a lucrative business and undermine the social aspects of running toilets, some experts aver. Many public toilets are not in working condition within months of them being built, thanks to the rotting trash inside. Solid waste management, therefore, remains a major concern, they add.
In states such as Gujarat and Haryana CAG reports contradict the claims of the Centre that they are open-defecation-free. The CAG reports contend that there has been a shortfall in coverage of households for construction of toilets and even the toilets which were constructed were incomplete in a number of cases. These reports were placed in the respective state assemblies. The reports also said that the surveys conducted to earn the ODF tag in several states did not take into account households having insanitary toilets and also states in which eligible households were deprived of the benefits of the mission.
Most concerns that Gandhi expressed at the Banaras Hindu University in his speech in 1916 about Indian hygiene and dirty habits continue to exist. Yet, what is certainly praiseworthy is that SBM has been able to set in motion a change in mindset among a large section of Indians about their sanitation behaviour. What was acceptable to many earlier is now being seen as public nuisance. That is a big departure indeed.